Essay on Lion in Sanskrit
सिंहः पशूनां राजा अस्ति। सः वने वसति। सः दुर्गादेव्याः प्रियः।
वनराजः, मृगेन्द्रः, केसरी इति तस्य​ नामानि। सिंहः मार्जारस्य व्याघ्रस्य च सजातीयः अस्ति। तस्य केसराः तस्य वैशिष्ट्यम्। सिंहस्य शिरसि कण्ठे च केसराः सन्ति। तस्मात् तस्य "केसरी" इति अपरं नाम​। तस्य चत्वारः सनखाः पादाः, पिङ्गले नेत्रे, विशालं वक्षः च सन्ति।
सिंहः बलिष्ठः बुद्धिमान् च। सः एकः स्वाभिमानी पशुः। सिंहः मांसाहारी पशुः। वृद्धः अपि सः कदापि तृणं न खादति। अशक्तः अपि सः परहतं पशुं न स्पृशति। सः अतीव हिंस्त्रः।
सिंहविहीनम् वनम् निरर्थकम्। सिंहः वनस्य वैभवम् अस्ति।
siṃhaḥ paśūnāṃ rājā asti। saḥ vane vasati। saḥ durgādevyāḥ priyaḥ।
vanarājaḥ, mṛgendraḥ, kesarī iti tasya​ nāmāni। siṃhaḥ mārjārasya vyāghrasya ca sajātīyaḥ asti। tasya kesarāḥ tasya vaiśiṣṭyam। siṃhasya śirasi kaṇṭhe ca kesarāḥ santi। tasmāt tasya "kesarī" iti aparaṃ nāma​। tasya catvāraḥ sanakhāḥ pādāḥ, piṅgale netre, viśālaṃ vakṣaḥ ca santi।
siṃhaḥ baliṣṭhaḥ buddhimān ca। saḥ ekaḥ svābhimānī paśuḥ। siṃhaḥ māṃsāhārī paśuḥ। vṛddhaḥ api saḥ kadāpi tṛṇaṃ na khādati। aśaktaḥ api saḥ parahataṃ paśuṃ na spṛśati। saḥ atīva hiṃstraḥ।
siṃhavihīnam vanam nirarthakam। siṃhaḥ vanasya vaibhavam asti।
The lion is the king of animals. It lives in the jungle and a favourite of Goddess Durga.
The lion has different names such as "King of Jungle" (Vanaraja), etc. It belongs to the feline family. It's mane is its specialty. The mane of the lion is around the face and neck. This is why the lion is also known as "Kesari". It has four feet with sharp claws, sharp eyes and  a broad chest.
The lion is a strong and intelligent animal. It is a self-respecting animal. It is also a carnivorous animal. The lion, even if old, does not eat grass. Even if it is  weak, it does not eat the catch of another animal. The lion is very violent and dangerous.
A jungle is meaningless without the lion. It is the grandeur of the forest.
सिंह पशुओं का राजा है। सिंह वन में रहता है। सिंह दुर्गादेवी का प्रिय है।
वनराज, मृगेंद्र, केसरी इत्यादी सिंह के नाम हैं। सिंह, बिल्ली और बाघ के जाती का है। सिंह के केश उसका वैशिष्ट्य है। उसके सिर और गले पर केश होते हैं। इसलिए, "केसरी" सिंह का दूसरा नाम है। उसको चार नखवाले पैर, पिंगल आँखें और विशाल वक्ष होते हैं।
सिंह बलिष्ठ और बुद्धिमान होता है। वह एक स्वाभिमानी पशु है। वह मांसाहारी पशु है। वह वृद्ध होगा फिर भी घास नहीं खाता। वह अशक्त होगा फिर भी दूसरे पशु ने किया हुआ शिकार नहीं खाता। वह बहुत हिंस्त्र पशु है।
सिंह के बिना वन निरर्थक है। सिंह वन का वैभव है।
Other Interesting Sections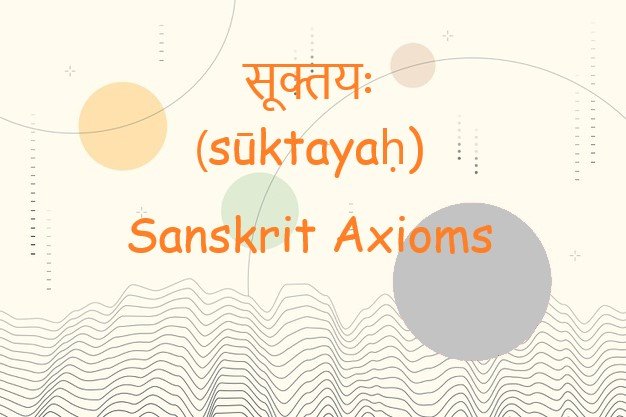 Learn about Sanskrit Axioms which is a statement or proposition which is regarded as being established, accepted, or self-evidently true.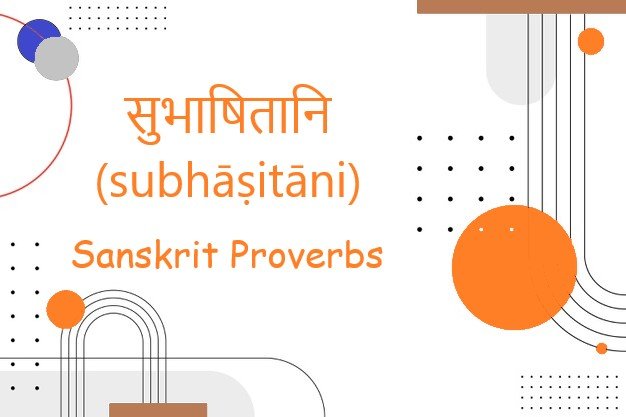 Learn about Sanskrit Proverbs which are a short, well-known saying, stating a general truth or piece of advice.
Learn about Shloka or shlokas in Sanskrit which consists of four padas of 8 syllables each, or of two half-verses of 16 syllables each.