Essay on Lokmanya Tilak in Sanskrit
लोकमान्यटिळकमहोदयः इति विषये संस्कृते निबन्धः।
भारतदेशे नैके नेतारः अभवन्। तेषु लोकमान्यः बालगङ्गाधरटिळकहमहोदयः एकः सुप्रसिद्धः नेता।
महोदयस्य जन्म १८५६तमे वर्षे जुलैमासस्य त्रयोविंशतितमे दिनाङ्के अभवत्। महाराष्ट्रराज्ये 'रत्नागिरि' इति तस्य ज्न्मभूमिः। तस्य पिता अध्यापकः आसीत्।
महोदयः महान् देशभक्तः आसीत्। सः भरतमातुः सुपुत्रः। "स्वराज्यम् इति मम जन्मसिद्धः अधिकारः, तं च अहं लभेय​" इति तस्य ध्येयवाक्यम्। भारतस्य स्वतन्त्रतासङ्ग्रामे सः प्रमुखः नेता आसीत्। स्वतन्त्रतायै सः कारागृहम् अपि अगच्छत्। महती देशभक्तिः तस्य स्वभाववैशिष्ट्यम्।
टिळकमहोदयस्य उपाधिः 'लोकमान्यः' इति। संस्कृतभाषा तस्य प्रियभाषा। गणितशास्त्रे तस्य रुचिः। 'गीतारहस्यम्' इति तस्य प्र​सिद्धः ग्रन्थः। केसरी-मराठा-वृत्तपत्रयोः सः सम्पादकः आसीत्। तेन सार्वजनिकगणेशोत्सवः शिवजयन्ती-उत्सवः च आरब्धौ।
लोकमान्यः टिळकमहोदयः १९२० तमे वर्षे अगस्तमासस्य प्रथमे दिनाङ्के दिवङ्गतः। टिळकमहोदयस्य भारते बहु योगदानम् अस्ति। सः मम प्रियः नेता।
lokamānyaṭiḻakamahodayaḥ iti viṣaye saṃskṛte nibandhaḥ।
bhāratadeśe naike netāraḥ abhavan। teṣu lokamānyaḥ bālagaṅgādharaṭiḻakahamahodayaḥ ekaḥ suprasiddhaḥ netā।
mahodayasya janma 1856tame varṣe julaimāsasya trayoviṃśatitame dināṅke abhavat। mahārāṣṭrarājye 'ratnāgiri' iti tasya jnmabhūmiḥ। tasya pitā adhyāpakaḥ āsīt।
mahodayaḥ mahān deśabhaktaḥ āsīt। saḥ bharatamātuḥ suputraḥ। "svarājyam iti mama janmasiddhaḥ adhikāraḥ, taṃ ca ahaṃ labheya​" iti tasya dhyeyavākyam। bhāratasya svatantratāsaṅgrāme saḥ pramukhaḥ netā āsīt। svatantratāyai saḥ kārāgṛham api agacchat। mahatī deśabhaktiḥ tasya svabhāvavaiśiṣṭyam।
ṭiḻakamahodayasya upādhiḥ 'lokamānyaḥ' iti। saṃskṛtabhāṣā tasya priyabhāṣā। gaṇitaśāstre tasya ruciḥ। 'gītārahasyam iti tsya pasiddhaḥ granthaḥ। kesarī-marāṭhā-vṛttapatrayoḥ saḥ sampādakaḥ āsīt। tena sārvajanikagaṇeśotsavaḥ śivajayantī-utsavaḥ ca ārabdhau।
lokamānyaḥ tiḻakamahodayaḥ 1920tame varṣe agastamāsasya prathame dināṅke divaṅgataḥ। ṭiḻakamahodayasya bhārate bahu yogadānam asti। saḥ mama priyaḥ netā।
There have been many leaders in India. Out of them Lokmanya Bal Gangadhar Tilak is a famous leader.
Tilak was born on 23 July 1856. He was born in Ratnagiri, Maharashtra. His father was a teacher.
Tilak was a great patriot. "Independence is my birthright and I must gain it" was his motto. He was a major leader in the Indian Independence Movement. He was even sentenced to jail because of his part in the Indian Independence Movement. Great patriotism was his special characteristic.
Tilak was honoured by the people with the title Lokmanya. Sanskrit was his favourite language. Mathematics was his favourite subject. 'Geetarahasya' is a well known book written by him. He also published two newspapers, Kesari and Maratha. He also started the traditions of Public Ganeshotsav and the festival of Shivjayanti.
Lokmanya Tilak passed away on 1st August 1920. He has contributed a lot to India. He is my favourite leader.
भारत में कई नेता हुए हैं। उनमें से लोकमान्य बालगंगाधर तिलक एक प्रसिद्ध नेता हैं।
तिलक का जन्म 23 जुलाई 1856 को हुआ था। उनका जन्म महाराष्ट्र के रत्नागिरी में हुआ था। उसके पिता शिक्षक थे।
तिलक एक महान देशभक्त थे। "स्वतंत्रता मेरा जन्मसिद्ध अधिकार है और मुझे इसे अवश्य प्राप्त करना चाहिए" उनका ध्येय​वाक्य था। वह भारतीय स्वतंत्रता आंदोलन में एक प्रमुख नेता थे। भारतीय स्वतंत्रता आंदोलन में भाग लेने के कारण उन्हें जेल की सजा भी हुई थी। महान देशभक्ति उनकी विशेषता थी।
'लोकमान्य' की उपाधि से लोगों ने तिलक को सम्मानित किया। संस्कृत उनकी प्रिय भाषा थी। गणित उनका प्रिय विषय था। 'गीतारहस्य' उनके द्वारा लिखित एक प्रसिद्ध पुस्तक है। उन्होंने दो समाचार पत्र, केसरी और मराठा भी प्रकाशित किए। उन्होंने सार्वजनिक गणेशोत्सव और शिवजयंती के त्योहार की परंपरा भी शुरू की।
1 अगस्त 1920 को लोकमान्य तिलक का निधन हो गया। उन्होंने भारत के लिए बहुत योगदान दिया है। वह मेरे पसंदीदा नेता हैं।
Other Interesting Sections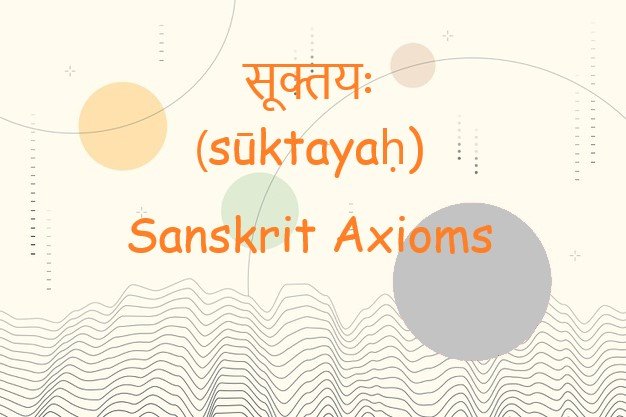 Learn about Sanskrit Axioms which is a statement or proposition which is regarded as being established, accepted, or self-evidently true.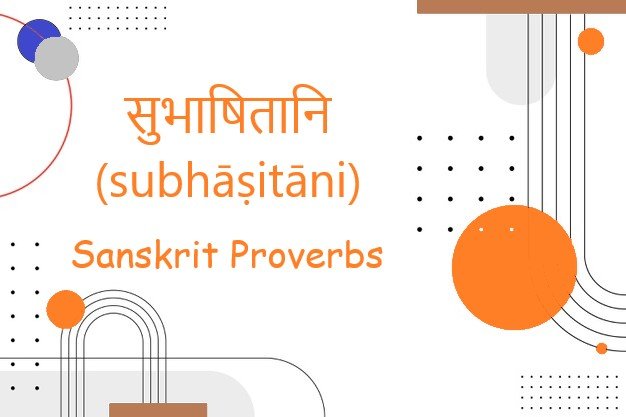 Learn about Sanskrit Proverbs which are a short, well-known saying, stating a general truth or piece of advice.
Learn about Shloka or shlokas in Sanskrit which consists of four padas of 8 syllables each, or of two half-verses of 16 syllables each.