Essay on Shri Krishna in Sanskrit
श्रीकृष्णः इति विषये संस्कृते निबन्धः।
श्रीकृष्णः विष्णोः अष्टमम् अवतारम्। श्रीकृष्णः भारतीयानां आराध्य-देवता। गोपालः, वासुदेवः पुरुषोत्तमः च श्रीकृष्णस्य अन्यानि नामानि।
श्रीकृष्णस्य पिता वसुदेवः माता देवकी च। श्रीकृष्णः वसुदेवदेवक्याः अष्टमः पुत्रः। तस्य जन्म मथुरायां कारागृहे अभवत्। श्रीकृष्णः द्वारकायां मथुरायां च निवसति स्म। बलरामः तस्य भ्राता। सः सान्दीपनि-मुनेः शिष्यः। सुदामा तस्य प्रियं मित्रम्। श्रीकृष्णस्य पत्नी रुक्मिणी।
बाल्यकाले सः 'वृन्दावन​' इत्यत्र वसति स्म​। यशोदामाता तस्य पालनम् अकरोत्। तस्मै नवनीतं रोचते स्म​। बाल्यकाले एव तेन नैके राक्षसाः हताः।
महाभारतस्य युद्धप्रसङ्गे सः अर्जुनस्य सारथ्यम् अकरोत्। तदा सः श्रीमद्भगवद्गीताम् उक्तवान्। सः एकः उत्कृष्टः शासकः, दुष्टानां संहारकः सज्जनानां रक्षकः च आसीत्।
श्रीकृष्णः मम प्रियः देवः अस्ति। ॐ नमो भगवते वासुदेवाय​।
śrīkṛṣṇaḥ iti viṣaye saṃskṛte nibandhaḥ।
śrīkṛṣṇaḥ viṣṇoḥ aṣṭamam avatāram। śrīkṛṣṇaḥ bhāratīyānāṃ ārādhya-devatā। gopālaḥ, vāsudevaḥ puruṣottamaḥ ca śrīkṛṣṇasya anyāni nāmāni।
śrīkṛṣṇasya pitā vasudevaḥ mātā devakī ca। śrīkṛṣṇaḥ vasudevadevakyāḥ aṣṭamaḥ putraḥ। tasya janma mathurāyāṃ kārāgṛhe abhavat। śrīkṛṣṇaḥ dvārakāyāṃ mathurāyāṃ ca nivasati sma। balarāmaḥ tasya bhrātā। saḥ sāndīpani-muneḥ śiṣyaḥ। sudāmā tasya priyaṃ mitram। śrīkṛṣṇasya patnī rukmiṇī।
bālyakāle saḥ 'vṛndāvana​' ityatra vasati sma​। yaśodāmātā tasya pālanam akarot। tasmai navanītaṃ rocate sma​। bālyakāle eva tena naike rākṣasāḥ hatāḥ।
mahābhāratasya yuddhaprasaṅge saḥ arjunasya sārathyam akarot। tadā saḥ śrīmadbhagavadgītām uktavān। saḥ ekaḥ utkṛṣṭaḥ śāsakaḥ, duṣṭānāṃ saṃhārakaḥ sajjanānāṃ rakṣakaḥ ca āsīt।
śrīkṛṣṇaḥ mama priyaḥ devaḥ asti। oṃ namo bhagavate vāsudevāya​।
Shri Krishna is the eighth avatar of Shri Vishnu. Shri Krishna is the favourite deity of Indians. Gopala, Vasudeva and Purushottama are some of Shri Krishna's other names.
Shri Krishna's father was Vasudev and his mother Devaki. Shri Krishna was Vasudev and Devaki's eighth son. He was born in a prison in Mathura. Shri Krishna lived in Mathura and Dwaraka. His brother was Balaram. He was the student (Shishya) of Sandipani Muni. Sudama was his best friend. Shri Krishna's principal wife was Rukmini.
He used to live in Vrindavan when he was a child. Mother Yashoda took care of him. He liked eating butter. He slayed many demons even in his infancy and childhood.
During the war of the Mahabharata, Shri Krishna became Arjuna's charioteer. He imparted the knowledge of the Bhagavad Gita at that time. He was a great administrator, destroyer of the wicked and the protector of the good.
Shri Krishna is my favourite deity. Om, Salutations to the son of Vasudev (Shri Krishna)
श्रीकृष्ण श्रीविष्णु के आठवें अवतार हैं। श्रीकृष्ण भारतीयों के आराध्य देवता हैं। गोपाल, वासुदेव और पुरुषोत्तम श्रीकृष्ण के कुछ अन्य नाम हैं।
श्रीकृष्ण के पिता वासुदेव और उनकी माता देवकी । श्रीकृष्ण वासुदेव और देवकी के आठवें पुत्र । उनका जन्म मथुरा की एक जेल में हुआ था। श्रीकृष्ण मथुरा और द्वारका में रहते थे। उनके भाई बलराम। वे सांदीपनि मुनि के शिष्य हैं। सुदामा उनके सबसे अच्छे दोस्त। श्रीकृष्ण की प्रमुख पत्नी रुक्मिणी ।
बचपन में वे वृंदावन में रहते थे। माता यशोदा ने उनका पालन-पोषण किया। उन्हें मक्खन खाना पसंद था। उन्होंने अपने बचपन और बचपन में भी कई राक्षसों का वध किया था।
महाभारत के युद्ध के दौरान श्रीकृष्ण अर्जुन के सारथी बने। उन्होंने उस समय भगवद गीता का ज्ञान प्रदान किया। वे एक महान प्रशासक, दुष्टों का नाश करने वाले और भले के रक्षकहैं।
श्रीकृष्ण मेरे प्रिय देवता हैं। ओम, वसुदेव के पुत्र, वासुदेव (श्रीकृष्ण) को नमस्कार।
Other Interesting Sections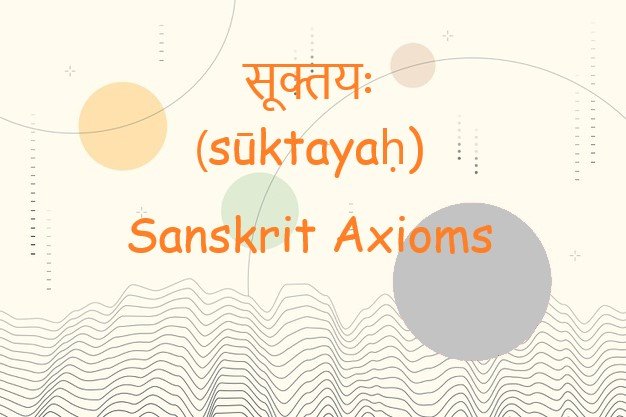 Learn about Sanskrit Axioms which is a statement or proposition which is regarded as being established, accepted, or self-evidently true.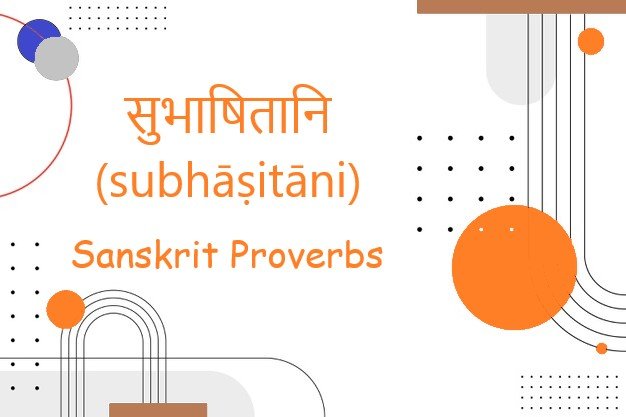 Learn about Sanskrit Proverbs which are a short, well-known saying, stating a general truth or piece of advice.
Learn about Shloka or shlokas in Sanskrit which consists of four padas of 8 syllables each, or of two half-verses of 16 syllables each.