Essay on Shiva in Sanskrit
शिवः इति विषये संस्कृते निबन्धः।
शिवः मम प्रिय देवः अस्ति। शिवः कैलासे निवसति। तस्य भार्या पार्वती अस्ति। कार्तिकेयगणेशौ तस्य पुत्रौ।
सः आदिदेवः अस्ति। शिवः भारतीयानाम् आराध्यदेवः अस्ति। सः सनातनधर्मस्य प्रमुखः देवः अस्ति। सः त्रिमूर्तिषु एकः देवः। मृत्युञ्जयः, गिरिजापतिः, शम्भुः च इति तस्य अन्यानि नामानि। नीलकण्ठः, महादेवः, शङ्करः च इति तस्य प्रसिद्धानि नामानि।
नन्दिः तस्य वाहनम् अस्ति। शिवस्य त्रीणि नेत्राणि सन्ति। तस्य प्रियं शस्त्रं त्रिशूलम् अस्ति। शिवः गङ्गानदीं तस्य जटायां धारयति।
यदा सः कोपितः भवति, तदा सः ताण्डवनृत्यं करोति। ताण्डवनृत्यस्य समये एव माहेश्वरीसूत्राणि निर्मितानि।
शिवः शिवलिङ्गस्य रूपे अपि पूज्यते। भारते शिवस्य द्वादश ज्योतिर्लिङ्गानि सन्ति। तानि प्रसिद्धानि तीर्थक्षेत्राणि सन्ति।
शिवस्य परमभक्तः रावणः। रावणेन शिवस्य प्रशंसायां निर्मितं शिवताण्डवस्तोत्रं प्रसिद्धम् अस्ति।
जनाः भक्तिभावेन शिवस्य मन्त्रं जपन्ति।
ॐ नमः शिवाय​।
शिवः इति विषये संस्कृते निबन्धः।
śivaḥ mama priya devaḥ asti। śivaḥ kailāse nivasati। tasya bhāryā pārvatī asti। kārtikeyagaṇeśau tasya putrau।
saḥ ādidevaḥ asti। śivaḥ bhāratīyānām ārādhyadevaḥ asti। saḥ sanātanadharmasya pramukhaḥ devaḥ asti। saḥ trimūrtiṣu ekaḥ devaḥ। mṛtyuñjayaḥ, girijāpatiḥ, śambhuḥ ca iti tasya anyāni nāmāni। nīlakaṇṭhaḥ, mahādevaḥ, śaṅkaraḥ ca iti tasya prasiddhāni nāmāni।
nandiḥ tasya vāhanam asti। śivasya trīṇi netrāṇi santi। tasya priyaṃ śastraṃ triśūlam asti। śivaḥ gaṅgānadīṃ tasya jaṭāyāṃ dhārayati।
yadā saḥ kopitaḥ bhavati, tadā saḥ tāṇḍavanṛtyaṃ karoti। tāṇḍavanṛtyasya samaye eva māheśvarīsūtrāṇi nirmitāni।
śivaḥ śivaliṅgasya rūpe api pūjyate। bhārate śivasya dvādaśa jyotirliṅgāni santi। tāni prasiddhāni tīrthakṣetrāṇi santi।
śivasya paramabhaktaḥ rāvaṇaḥ। rāvaṇena śivasya praśaṃsāyāṃ nirmitaṃ śivatāṇḍavastotraṃ prasiddham asti।
janāḥ bhaktibhāvena śivasya mantraṃ japanti।
oṃ namaḥ śivāya​।
Bhagavan Shiva is my favourite god. Bhagavan Shiva lives in Kailasa. His wife is Goddess Parvati. His sons are Kartikeya and Ganesha.
He is the first God. Bhagavan Shiva is the favourite God of Indians. He is the main God of Sanatana Dharma. He is a part of the Trimurti. Mrityunjaya, Girijapati and Shambhu are some of his other names. Nilakantha, Mahadeva and Shankara are some of his well-known names.
He rides on Nandi. Shiva Bhagavan has three eyes. His weapon is the Trishula. The river Ganga is held in Bhagavan Shiva's locks.
When he is enraged, he performs the Tandava Nritya. The Maheshwari Sutras were created during the Tandava Nritya.
Bhagavan Shiva is also worshipped in the form of a Shivalinga. There are twelve Jyotirlingas of Bhagavan Shiva in India. They are famous holy sites.
Bhagavan Shiva's greatest devotee is Ravana. Ravana composed the well-known Shiva Tandava Stotra in the praise of Lord Shiva.
People chant the mantra of Bhagavan Shiva with great devotion.
Om Namah Shivaya.
भगवान शिव मेरे प्रिय देव हैं। भगवान शिव कैलास में रहते हैं। उनकी पत्नी माँ पार्वती हैं। कार्तिकेय और गणेश उनके पुत्र हैं।
वे आदिदेव हैं। भगवान शिव भारतीयों के आराध्यदेवता हैं। वे सनातनधर्म प्रमुख देव हैं। वे त्रिमूर्ति के एक देव हैं। मृत्युञ्जय, गिरिजापति और शम्भु उनके अन्य नाम हैं। नीलकण्ठ, महादेव और शंकर उनके प्रसिद्ध नाम हैं।
नंदी उनका वाहन है। भगवान शिव की तीन आँखें हैं। उनका प्रिय शस्त्र त्रिशूल है। भगवान शिव गङ्गा नदी को उनकी जटा में धारण करते हैं।
जब वे कोपित हो जाते हैं, तब वे ताण्डव नृत्य करते हैं। ताण्डव नृत्य के समय ही माहेश्वरी सूत्रों की निर्मिति हो ग​‍ई।
भगवान शिव की पूजा शिवलिङ्ग के रूप से भी की जाती है। भारत में भगवान शिव के बारह ज्योतिर्लिङ्ग हैं। वे प्रसिद्ध तीर्थक्षेत्र हैं।
रावण भगवान शिव के परमभक्त थे। रावण से शिव भगवान की प्रशंसा में निर्मित शिवताण्डवस्तोत्र प्रसिद्ध है।
लोग भक्ति-भाव से भगवान शिव का मन्त्र जपते हैं।
ॐ नमः शिवाय​।
Other Interesting Sections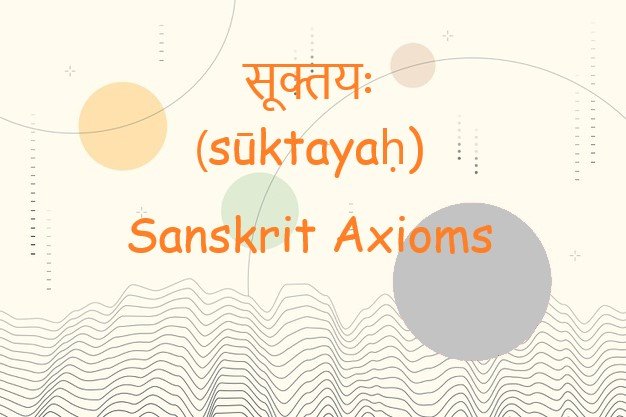 Learn about Sanskrit Axioms which is a statement or proposition which is regarded as being established, accepted, or self-evidently true.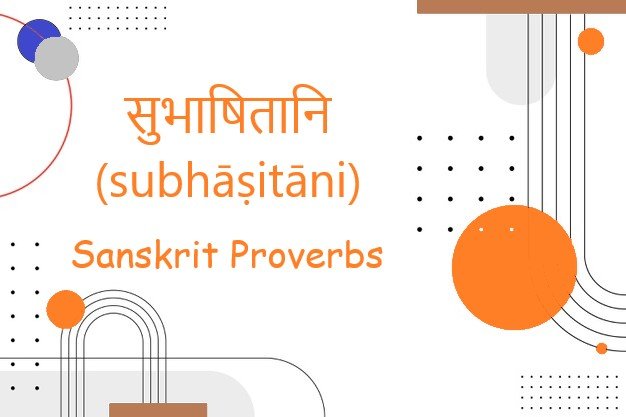 Learn about Sanskrit Proverbs which are a short, well-known saying, stating a general truth or piece of advice.
Learn about Shloka or shlokas in Sanskrit which consists of four padas of 8 syllables each, or of two half-verses of 16 syllables each.