Essay on Festival of Holi in Sanskrit
होलिकोत्सवः फाल्गुनमासस्य पौर्णिमायां वर्तते। अयम् उत्सवः भारतस्य प्रसिद्धः उत्सवः अस्ति। एषः उत्सवः द्वौ दिवसौ अनुष्ठीयते। प्रथमदिने गृहाङ्गणे काष्ठानि रचयित्वा होलिकां ज्वालयति। अस्मिन् दिने अग्नौ सर्वेषां पापानां दहनं भवति इति मन्यते। होलिकायाः द्वितीयदिने धूलिवन्दनं भवति।तदा सर्वे जनाः रङ्गैः खेलन्ति। जनाः उत्सवावसरे नृत्यन्ति गायन्ति च। अस्मिन् दिने गृहे गृहे पूरणपोलिकायाः भोजनं भवति। होलिकोत्सवः सर्वजनानां कृते प्रियः उत्सवः अस्ति। अयम् उत्सवः आनन्ददायी उत्साहपूर्णः च अस्ति।
holikotsavaḥ phālgunamāsasya paurṇimāyāṃ vartate। ayam utsavaḥ bhāratasya prasiddhaḥ utsavaḥ asti। eṣaḥ utsavaḥ dvau divasau anuṣṭhīyate। prathamadine gṛhāṅgaṇe kāṣṭhāni racayitvā holikāṃ jvālayati। asmin dine agnau sarveṣāṃ pāpānāṃ dahanaṃ bhavati iti manyate। holikāyāḥ dvitīyadine dhūlivandanaṃ bhavati।tadā sarve janāḥ raṅgaiḥ khelanti। janāḥ utsavāvasare nṛtyanti gāyanti ca। asmin dine gṛhe gṛhe pūraṇapolikāyāḥ bhojanaṃ bhavati। holikotsavaḥ sarvajanānāṃ kṛte priyaḥ utsavaḥ asti। ayam utsavaḥ ānandadāyī utsāhapūrṇaḥ ca asti।
The festival of Holi is celebrated on the full moon night of the month of Phalguna. This is one of the famous festivals of India. This festival is celebrated for two days. On the first day of Holi, a pyre is lit. On this day, it is considered that all of one's sins are burnt in the fire. The second day of Holi is celebrated as Dhulivandan (playing with colours). On this day, everybody plays with colours. During this festival, people sing and dance. On this day, everybody has a sweet dish called Puranpoli. Holi is everybody's favourite festival. This festival is full of happiness and energy.
होली का उत्सव फाल्गुन महीने के पौर्णिमा को मनाया जाता है। यह उत्सव भारत का एक प्रसिद्ध उत्सव है। यह उत्सव दो दिन मनाया जाता है। पहले दिन घर के आंगन में होलिका दहन किया जाता है। इस दिन अग्नि में सारे पापों का दहन होता है, ऐसा माना जाता है। होली के दूसरे दिन धूलिवंदन होता है। इस दिन सारे लोग रंगों से खेलते है। इस उत्सव में लोग गाना गाते हैं, नृत्य करते हैं। इस दिन घर-घर में पूरणपोली का भोजन होता है। होली का उत्सव सभी लोगों का प्रिय उत्सव है। यह उत्सव आनंददायी और उत्साहपूर्ण होता है।
Other Interesting Sections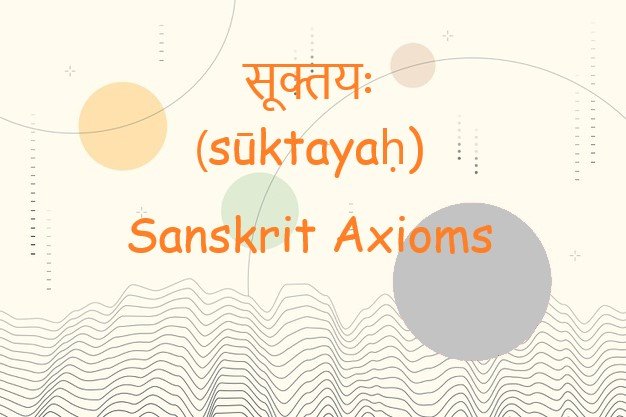 Learn about Sanskrit Axioms which is a statement or proposition which is regarded as being established, accepted, or self-evidently true.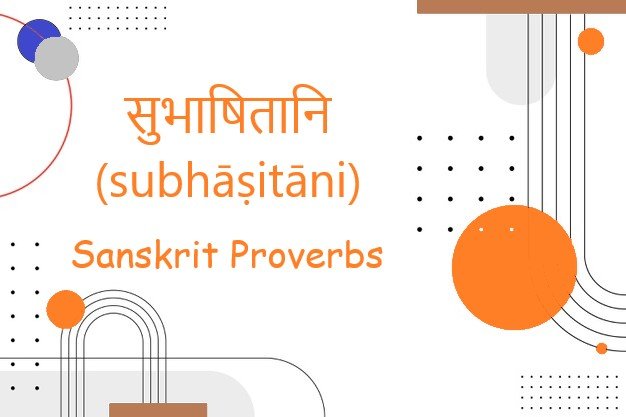 Learn about Sanskrit Proverbs which are a short, well-known saying, stating a general truth or piece of advice.
Learn about Shloka or shlokas in Sanskrit which consists of four padas of 8 syllables each, or of two half-verses of 16 syllables each.