Essay on My Home in Sanskrit
मम गृहम् '___' इति नगरे अस्ति। मम गृहम् '___' इति मार्गे स्थितम्।
मम गृहं विशालम् अस्ति। मम गृहे बहवः कक्षाः सन्ति। यथा – पाकगृहं, शयनगृहम्, अतिथिगृहम्, आदिकक्षाः। पाकगृहे मम माता भोजनं पचति। तत्र एका शीतकपाटिका अपि अस्ति। प्रधानकक्षे एकम् दूरदर्शनयन्त्रम् अस्ति। वयं सर्वे सायङ्काले दूरदर्शनं पश्यामः। मम गृहे एकं पूजागृहम् अपि अस्ति। पूजागृहे वयं प्रतिदिनं देवानां पूजनं कुर्मः। मम गृहे द्वे वातानुकूलनयन्त्रे स्तः। मम गृहे कपाटिकाः अपि सन्ति। कपाटिकासु नैकानि पुस्तकानि सन्ति। 
गृहं पुरतः एकं लघु उद्यानम् अपि वर्तते। तत्र बहुविधवृक्षाः सन्ति। अनेकानि पुष्पाणि अपि सन्ति।
मम गृहजनाः आतिथ्यशीलाः। सर्वे ज्येष्ठैः सह आदरेण व्यवहरन्ति। मम गृहं स्नेहपूर्णम् अस्ति। गृहे वयं सर्वे आनन्देन वसामः।
मम गृहं मह्यं अतीव रोचते।
mama gṛham '___' iti nagare asti। mama gṛham '___' iti mārge sthitam।
mama gṛhaṃ viśālam asti। mama gṛhe bahavaḥ kakṣāḥ santi। yathā – pākagṛhaṃ, śayanagṛham, atithigṛham, ādikakṣāḥ। pākagṛhe mama mātā bhojanaṃ pacati। tatra ekā śītakapāṭikā api asti। pradhānakakṣe ekam dūradarśanayantram asti। vayaṃ sarve sāyaṅkāle dūradarśanaṃ paśyāmaḥ। mama gṛhe ekaṃ pūjāgṛham api asti। pūjāgṛhe vayaṃ pratidinaṃ devānāṃ pūjanaṃ kurmaḥ। mama gṛhe dve vātānukūlanayantre staḥ। mama gṛhe kapāṭikāḥ api santi। kapāṭikāsu naikāni pustakāni santi।
gṛhaṃ purataḥ ekaṃ laghu udyānam api vartate। tatra bahuvidhavṛkṣāḥ santi। anekāni puṣpāṇi api santi।
mama gṛhajanāḥ ātithyaśīlāḥ। sarve jyeṣṭhaiḥ saha ādareṇa vyavaharanti। mama gṛhaṃ snehapūrṇam asti। gṛhe vayaṃ sarve ānandena vasāmaḥ।
mama gṛhaṃ mahyaṃ atīva rocate।
I live in ___ (city). I live on ___ (road).
My home is very big. There are many rooms in my home. E.g. – The kitchen, the bedroom, the guest room, etc. My mother cooks food in the kitchen.
There is a refrigerator there too. There is a television set in the drawing-room. All of us watch the T.V. in the evening. There is a Pujagriha (Place in which the idols of deities are kept and worshipped). We all worship the Gods everyday in the Pujagriha. There are two air conditioners in my home. There are cupboards in my home too. Many books are kept in the cupboards.
There is a small garden in front of my home. There are many trees over there. There are many flowers too.
My family members are very hospitable. Everybody respects the elders. My house is full of love and affection. All of us live happily in our home. 
I like my home very much.
मेरा घर ___ नगर में है। मेरा घर ___ मार्ग पर स्थित है।
मेरा घर बड़ा है। मेरा घर में बहुत कक्ष हैं। जैसे – पाकशाला, शयनगृहम्, अतिथिगृहम्, आदि। पाकशाला में मेरी माँ खाना बनाती है। वहाँ एक फ्रिज भी है। प्रधानकक्ष में एक दूरदर्शन यन्त्र है। हम सब शाम को दूरदर्शन देखते हैं। मेरे घर में एक पूजागृह भी है। पूजागृह में हम सब प्रतिदिन भगवान की पूजा करते हैं। मेरे घर में दो वातानुकूलयन्त्र हैं। मेरे घर में अलमारियाँ भी हैं। अलमारियों में अनेक किताबें हैं। 
घर के सामने एक छोटा उद्यान भी है। वहाँ विविध​ पेड़ हैं। अनेक फूल भी हैं।
मेरे परिवारवाले आतिथ्यशील हैं। सब बड़ों से आदर के साथ व्यवहार करते हैं। मेरा घर स्नेहपूर्ण है। घर में हम सब आनन्द रहते हैं।
मेरा घर मुझे बहुत पसंद है।
Other Interesting Sections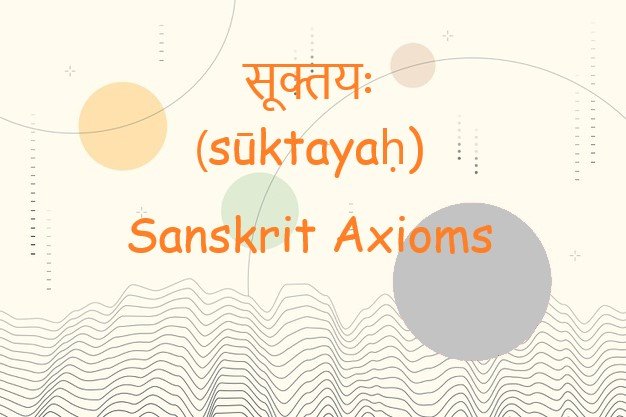 Learn about Sanskrit Axioms which is a statement or proposition which is regarded as being established, accepted, or self-evidently true.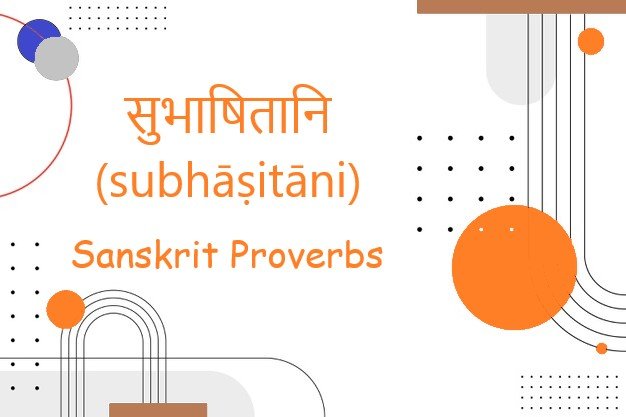 Learn about Sanskrit Proverbs which are a short, well-known saying, stating a general truth or piece of advice.
Learn about Shloka or shlokas in Sanskrit which consists of four padas of 8 syllables each, or of two half-verses of 16 syllables each.