Essay on My Favourite Teacher in Sanskrit
मम प्रिया अध्यापिका इति विषये संस्कृते निबन्धः।
मम प्रियायाः अध्यापिकायाः नाम ___ अस्ति। सा मां ___ कक्षायां पाठयति स्म​। सा ___ विषयं पाठयति।
सा तस्याः विषये निपुणा अस्ति। तस्याः कक्षायां सा विविधाः अभ्यासक्रियाः कारयति स्म​। अध्यापिका अस्मभ्यम् अधिकं ज्ञानम् अपि यच्छति स्म​। अध्यापिकायाः कक्षाः सदैव उत्साहपूर्णाः सन्ति। महोदयाः एका उत्तमा अध्यापिका अस्ति।
अध्यापिका अनुशासनप्रिया अस्ति। सा सर्वेषु छात्रेषु मातृवत् स्निह्यति। सा सदैव उत्साहपूर्णा प्रसन्ना च अस्ति।
जीवनस्य सर्वेषु क्षेत्रेषु गुरोः आवश्यकता अस्ति। महोदया केवलम् अस्माकम् अध्यापिका नास्ति, सा अस्माकं संस्कारकर्ता अपि अस्ति। सा अस्माकं योग्यतया मार्गदर्शनं करोति।
अतः, अध्यापिकाविषये मम महान् आदरः अस्ति।
सा अस्माकं छात्राणाम् आत्मविश्वासं वर्धयति। अधुना अपि अध्यापिकया सह मम सम्पर्कः अस्ति। अहं प्रत्येकगुरुपौर्णिमायां शिक्षिकया सह सम्भाषे।
अहं मम प्रियाम् अध्यापिकां प्रणमामि।
mama priyā adhyāpikā iti viṣaye saṃskṛte nibandhaḥ।
mama priyāyāḥ adhyāpikāyāḥ nāma ___ asti। sā māṃ ___ kakṣāyāṃ pāṭhayati sma​। sā ___ viṣayaṃ pāṭhayati।
sā tasyāḥ viṣaye nipuṇā asti। tasyāḥ kakṣāyāṃ sā vividhāḥ abhyāsakriyāḥ kārayati sma​। adhyāpikā asmabhyam adhikaṃ jñānam api yacchati sma​। adhyāpikāyāḥ kakṣāḥ sadaiva utsāhapūrṇāḥ santi। mahodayāḥ ekā uttamā adhyāpikā asti।
adhyāpikā anuśāsanapriyā asti। sā sarveṣu chātreṣu mātṛvat snihyati। sā sadaiva utsāhapūrṇā prasannā ca asti।
jīvanasya sarveṣu kṣetreṣu guroḥ āvaśyakatā asti। mahodayā kevalam asmākam adhyāpikā nāsti, sā asmākaṃ saṃskārakartā api asti। sā asmākaṃ yogyatayā mārgadarśanaṃ karoti।
ataḥ, adhyāpikāviṣaye mama mahān ādaraḥ asti।
sā asmākaṃ chātrāṇām ātmaviśvāsaṃ vardhayati। adhunā api adhyāpikayā saha mama samparkaḥ asti। ahaṃ pratyekagurupaurṇimāyāṃ śikṣikayā saha sambhāṣe।
ahaṃ mama priyām adhyāpikāṃ praṇamāmi।
Essay on My favourite Teacher
My favourite teacher's name is ___. She used to teach me in ___ grade. She teaches ___ (subject).
She is an expert in her subject. She used to conduct various activities in her class.Our teacher used to give extra information. Our teacher's classes always used to be full of enthusiasm. Madam is a very good teacher.
Our teacher likes discipline. She loves all her students like a mother. She is always joyous and enthusiastic.
A Guru (teacher) is required in all walks of life. Madam is not only our teacher, but also instills values in us. She also guides us properly. That is why I hold my teacher in very high respect.
She boosts us students' self-confidence. I still have contact with my teacher. I talk with her every Gurupurnima.  
I bow to my teacher.
मेरी प्रिय अध्यापिका पर निबंध।
मेरी प्रिय अध्यापिकाजी का नाम ___ है। वे मुझे ___ कक्षा में पढ़ाती थीं। वे ___ विषय पढ़ाती हैं।
वे उनके विषय में निपुण हैं। उनकी कक्षा में वे विविध अभ्यासक्रियाएँ लेती थीं​। अध्यापिका हमें अधिक ज्ञान भी देती थीं​। अध्यापिकाजी की कक्षा हमेशा उत्साहपूर्ण होती है। महोदया एक उत्तम अध्यापिका हैं।
अध्यापिकाजी अनुशासनप्रिय हैं। वे सारे छात्रों से माँ जैसे ही प्यार​ करती हैं। वे हमेशा उत्साहपूर्ण और प्रसन्न होती हैं।
जीवन के सारे क्षेत्रों में गुरू की आवश्यकता है। अध्यापिकाजी केवल हमरी अध्यापिका नहीं हैं, पर वे हमारी संस्कारकर्ता भी हैं। वे हमारा योग्य प्रकार से मार्गदर्शन करती हैं। इसलिए अध्यापिकाजी के बारे में मुझे बहुत आदर है।
वे हम सब छात्रों का आत्मविश्वास बढ़ाती हैं। अभी भी अध्यापिकाजी के साथ मेरा सम्पर्क है। मैं हर गुरुपौर्णिमा को शिक्षिका के साथ बात करता हूँ।
मैं मेरी प्रिय अध्यापिकाजी को प्रणाम करता हूँ।
Other Interesting Sections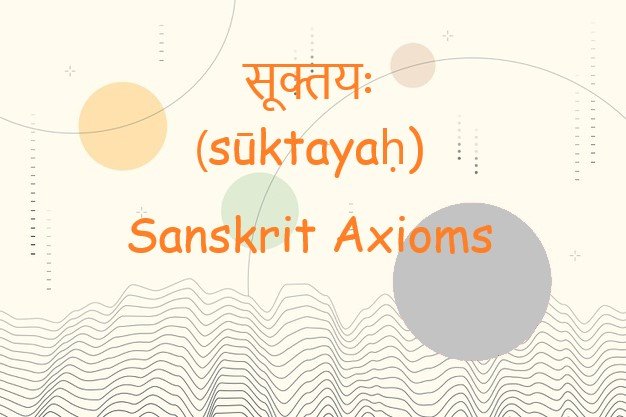 Learn about Sanskrit Axioms which is a statement or proposition which is regarded as being established, accepted, or self-evidently true.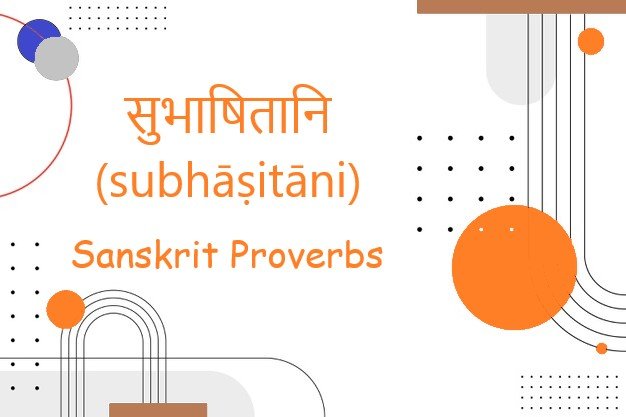 Learn about Sanskrit Proverbs which are a short, well-known saying, stating a general truth or piece of advice.
Learn about Shloka or shlokas in Sanskrit which consists of four padas of 8 syllables each, or of two half-verses of 16 syllables each.