Essay on Beach in Sanskrit
जनाः समुद्रतटं पर्यटनाय गच्छन्ति। केचन तरङ्गैः क्रीडन्ति। केचन च नौकाभिः जलविहारं कुर्वन्ति। बालकाः बालिकाः च बालुकागृहाणि रचयन्ति। समुद्रतटाः न केवलं पर्यटनस्थानानि। अत्र मत्स्यजीविनः स्वजीविकां चालयन्ति। अस्माकं देशे बहवः समुद्रतटाः सन्ति। गोवातदः विदेशिपर्यटकेभ्यः अतीव रोचते। मुम्बईनगरस्य जुहूतटे सर्वे जनाः स्वैरं विहरन्ति। भारतस्य तिसृषु दिक्षु समुद्रतटाः सन्ति। अतः भारतदेशः 'प्रायद्वीपः' इति कथ्यते। समुद्रतटाः आनन्ददायीनि स्थानानि सन्ति।
janāḥ samudrataṭaṃ paryaṭanāya gacchanti। kecana taraṅgaiḥ krīḍanti। kecana ca naukābhiḥ jalavihāraṃ kurvanti। bālakāḥ bālikāḥ ca bālukāgṛhāṇi racayanti। samudrataṭāḥ na kevalaṃ paryaṭanasthānāni। atra matsyajīvinaḥ svajīvikāṃ cālayanti। asmākaṃ deśe bahavaḥ samudrataṭāḥ santi। govātadaḥ videśiparyaṭakebhyaḥ atīva rocate। mumbaīnagarasya juhūtaṭe sarve janāḥ svairaṃ viharanti। bhāratasya tisṛṣu dikṣu samudrataṭāḥ santi। ataḥ bhāratadeśaḥ 'prāyadvīpaḥ' iti kathyate। samudrataṭāḥ ānandadāyīni sthānāni santi।
People go to the beach to enjoy. Some people play in the sea waves. Some people ride the boats. Children make sand-castles. The seashore or beach is not only a tourist destination, here fishermen also earn their livelihood. There are many beaches in our country. Beaches in Goa are very popular amongst foreign tourists. On Juhu beach in Mumbai, people spend their time and enjoy the way they want. Bharat (India) is surrounded on three sides by seas. That is why Bharat (India) is known as a Peninsula. Seashore or beach is a happy place to be in.
लोग समुद्रतट पर घूमने जाते हैं। कुछ लोग लहरों के साथ खेलते हैं। कुछ लोग नौका से विहार करते हैं। बालक और बालिका बालू का घर बनाते हैं। समुद्रतट केवल घूमने का स्थान नहीं है। यहाँ मछुआरे अपनी जीविका को चलाते हैं। हमारे देश में बहुत समुद्रतट हैं। गोवा का समुद्रतट विदेशी पर्यटकों को बहुत अच्छा लगता है। मुंबई नगर के जुहू तट पर लोग यथेच्छ घूमते हैं। भारत के तीनों दिशाओं में समुद्रतट है। इसलिए भारत देश को प्रायद्वीप कहा जाता है। समुद्रतट आनंददायक स्थान है।
Other Interesting Sections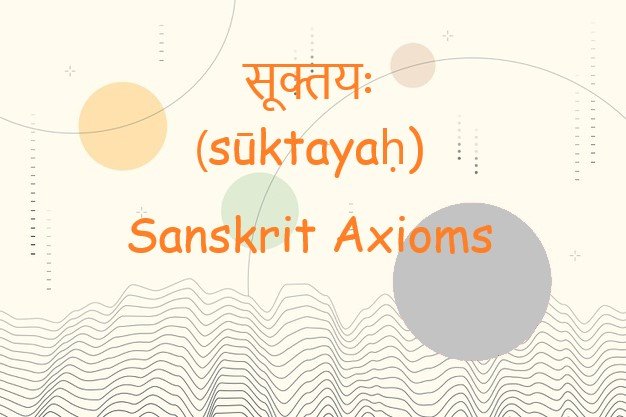 Learn about Sanskrit Axioms which is a statement or proposition which is regarded as being established, accepted, or self-evidently true.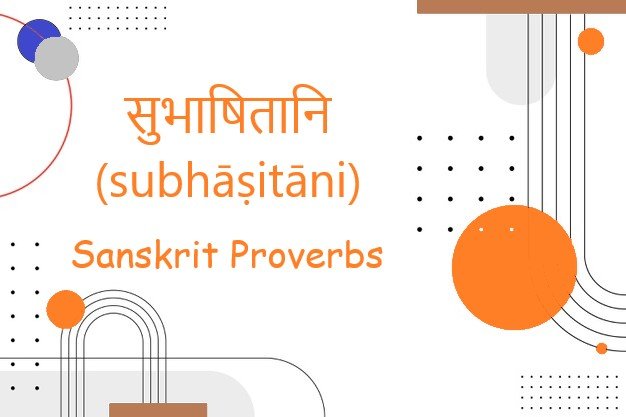 Learn about Sanskrit Proverbs which are a short, well-known saying, stating a general truth or piece of advice.
Learn about Shloka or shlokas in Sanskrit which consists of four padas of 8 syllables each, or of two half-verses of 16 syllables each.