Essay on Summer Season in Sanskrit
ग्रीष्म​-ऋतुः इति विषये संस्कृते निबन्धः।
'ग्रीष्म​' इति ऋतुः ऋतुषु द्वितीयः। ज्येष्ठाषाढयोः मासयोः अयं ऋतुः भवति। अयं ऋतुः वसन्तात् अनन्तरम् आगच्छति।
अस्य ऋतोः विशेषता उष्णं वातावरणम् अस्ति। अस्मिन् ऋतौ वृक्षाः शुष्काः जाताः। जलाशयाः क्षीणाः भवन्ति।
अस्मिन् ऋतौ जनाः पर्यटनाय विविधस्थानानि गच्छन्ति। केचित् जनाः समुद्रतटं गच्छन्ति। तत्र ते जनाः जलक्रिडाः जलतरणं च कुर्वन्ति। अन्ये शीतलप्रदेशान् गच्छन्ति।
अस्मिन् काले गृहात् बहिः गन्तुं न शक्यते। हस्ते छत्रं गृहीत्वा जनाः बहिः कार्यार्थं गच्छन्ति। ग्रीष्म​-ऋतौ व्यजनानां, शीतकपाटिकानाम्, आदिवस्तूनां च विशेषं महत्त्वम् अस्ति। अस्मिन् ऋतौ जनाः जम्बुफलानि आम्रफलानि च खादन्ति। जनाः शीतपेयानि अपि पिबन्ति। ग्रीष्म​-ऋतौ सायङ्कालः अतीव रमणीयः। तदा सूर्यास्तः तापं हरति।
ग्रीष्म​-ऋतौ विद्यालयेषु अवकाशाः भवन्ति। एतदर्थम्, अयं ऋतुः सर्वेषां छात्राणाम् अतीव प्रियः। अतः, ग्रीष्म​-ऋतुः मह्यमपि रोचते।
grīṣma​-ṛtuḥ iti viṣaye saṃskṛte nibandhaḥ।
'grīṣma​' iti ṛtuḥ ṛtuṣu dvitīyaḥ। jyeṣṭhāṣāḍhayoḥ māsayoḥ ayaṃ ṛtuḥ bhavati। ayaṃ ṛtuḥ vasantāt anantaram āgacchati।
asya ṛtoḥ viśeṣatā uṣṇaṃ vātāvaraṇam asti। asmin ṛtau vṛkṣāḥ śuṣkāḥ jātāḥ। jalāśayāḥ kṣīṇāḥ bhavanti।
asmin ṛtau janāḥ paryaṭanāya vividhasthānāni gacchanti। kecit janāḥ samudrataṭaṃ gacchanti। tatra te janāḥ jalakriḍāḥ jalataraṇaṃ ca kurvanti। anye śītalapradeśān gacchanti।
asmin kāle gṛhāt bahiḥ gantuṃ na śakyate। haste chatraṃ gṛhītvā janāḥ bahiḥ kāryārthaṃ gacchanti। grīṣma​-ṛtau vyajanānāṃ, śītakapāṭikānām, ādivastūnāṃ ca viśeṣaṃ mahattvam asti। asmin ṛtau janāḥ jambuphalāni āmraphalāni ca khādanti। janāḥ śītapeyāni api pibanti। grīṣma​-ṛtau sāyaṅkālaḥ atīva ramaṇīyaḥ। tadā sūryāstaḥ tāpaṃ harati।
grīṣma​-ṛtau vidyālayeṣu avakāśāḥ bhavanti। etadartham, ayaṃ ṛtuḥ sarveṣāṃ chātrāṇām atīva priyaḥ। ataḥ, grīṣma​-ṛtuḥ mahyamapi rocate।
The summer season is the second of the six seasons. This season occurs in the Hindu months of Jyestha and Ashadha. This season comes after the spring season.
The specialty of this season is its especially hot weather. Trees dry up in this season. Water bodies also start drying up.
People go to various places in this season. Some people go to the beach. There, people play and swim in the water. Others go to cold places.
One cannot go out of the house in this season. People take an umbrella with them and go out for their work. In the summer season, fans, refrigerators, etc. are of great importance. In this season, people eat plums and mangoes. People have cold drinks in this season. The evenings of the summer season are also very beautiful. During this  time, the temperature decreases substantially.
Schools have holidays during the summer seasons. That is why this season is the favourite of all students. I, too, like the summer season for that reason.
ग्रीष्म यह ऋतु ऋतुओं में द्वितीय है। ज्येष्ठ और आषाढ महीनों में यह ऋतु आता है। यह ऋतु वसन्त के बाद आता है।
इस ऋतु की विशेषता गरम वातावरण है। इस ऋतु में पेड़ सूख जाते हैं। जलाशय क्षीण हो जाते हैं।
इस ऋतु में लोग पर्यटन के लिए विविध स्थल जाते हैं। कुछ लोग समुद्रतट जाते हैं। 
वहाँ वे समुद्र में खेलते और तैरते है। अन्य लोग ठंडे प्रदेश जाते हैं।
इस काल में गृह से बाहर जाना शक्य नहीं होता। हाथ में छाता लेकर लोग बाहर काम करने के लिए जाते हैं। ग्रीष्म ऋतु में पंखों, फ्रीज, आदि का विशेष महत्त्व है। इस ऋतु में लोग जम्बुफल और आम 
खाते हैं। लोग ठंडे पेय भी पीते हैं। ग्रीष्म ऋतु में शाम अतीव रमणीय होता है। तब सूर्यास्त गरमी कम करता है।
ग्रीष्म ऋतु में विद्यालयों की छुट्टियाँ होती हैं। इसलिए, यह ऋतु सभी छात्रों का अतीव प्रिय है। इसलिए, ग्रीष्म ऋतु मुझे भी पसंद है।
Other Interesting Sections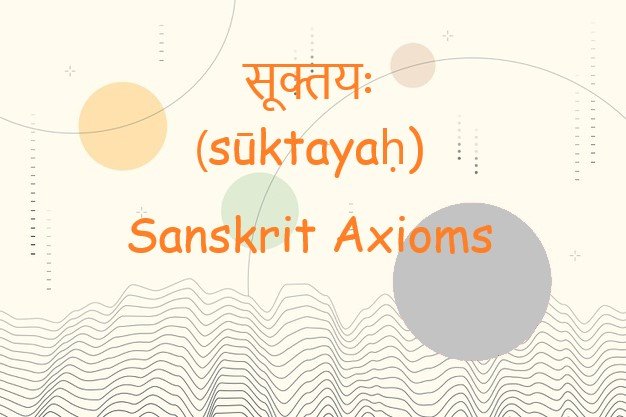 Learn about Sanskrit Axioms which is a statement or proposition which is regarded as being established, accepted, or self-evidently true.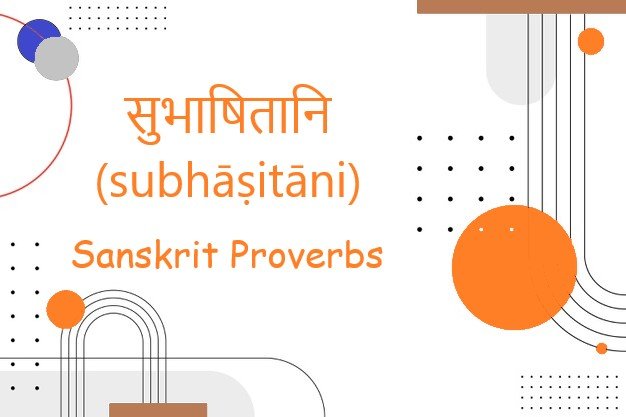 Learn about Sanskrit Proverbs which are a short, well-known saying, stating a general truth or piece of advice.
Learn about Shloka or shlokas in Sanskrit which consists of four padas of 8 syllables each, or of two half-verses of 16 syllables each.