Essay on My Father in Sanskrit
मम पिता इति विषये संस्कृते निबन्धः।
मम पितुः नाम ________ अस्ति। तस्य जन्म ________ नगरे अभवत्। तस्य आयुः ________ वर्षाणि अस्ति।
सः एकः चिकित्सकः अस्ति। सः कार्याय नित्यं चिकित्सालयं गच्छति। सः मम परिवारस्य पालनं करोति। सः परिवारे आनन्दं वर्धयति। सः एकः संस्कारक्षमः व्यक्तिः अस्ति। सः प्रतिदिनं व्यायामं करोति। सः अतीव स्नेहमय-पिता अस्ति। सः मम अध्ययने सहाय्यं करोति। सः मया सह उद्याने अपि क्रीडति। सः सदैव प्रसन्नः अस्ति। सः मह्यम् अनेकानि पुस्तकानि यच्छति।
तस्मै सङ्गीतश्रवणं रोचते। पुस्तकपठनम् अपि तस्मै रोचते। "________" इति मिष्टान्नं तस्मै रोचते। सः परिवारजनानां सहाय्यं करोति।
सः मयि स्निह्यति। अहम् मम पितरि अतीव स्निह्यामि। पितृ देवो भव।
जनकश्चोपनेता च यश्च विद्यां प्रयच्छति।
अन्नदाता भयत्राता पश्चैते पितरः स्मृताः॥
mama pitA iti viShaye saMskRRite nibandhaH|
mama pituḥ nāma ________ asti। tasya janma ________ nagare abhavat। tasya āyuḥ ________ varṣāṇi asti।
saḥ ekaḥ cikitsakaḥ asti। saḥ kāryāya nityaṃ cikitsālayaṃ gacchati। saḥ mama parivārasya pālanaṃ karoti। saḥ parivāre ānandaṃ vardhayati। saḥ ekaḥ saṃskārakṣamaḥ vyaktiḥ asti। saḥ pratidinaṃ vyāyāmaṃ karoti। saḥ atīva snehamaya-pitā asti। saḥ mama adhyayane sahāyyaṃ karoti। saḥ mayā saha udyāne api krīḍati। saḥ sadaiva prasannaḥ asti। saḥ mahyam anekāni pustakāni yacchati।
tasmai saṅgītaśravaṇaṃ rocate। pustakapaṭhanam api tasmai rocate। "________" iti miṣṭānnaṃ tasmai rocate। saḥ parivārajanānāṃ sahāyyaṃ karoti।
saḥ mayi snihyati। aham mama pitari atīva snihyāmi। pitṛ devo bhava।
janakaścopanetā ca yaśca vidyāṃ prayacchati।
annadātā bhayatrātā paścaite pitaraḥ smṛtāḥ॥
My father's name is ________.  He was born in ________ (birthplace). He is ___ years old.
He is a doctor. He goes to the hospital daily for work. He takes care of my family. He spreads happiness in the family. He is virtuous. He exercises daily. He is a very loving father. He helps me in my studies. He plays with me in the garden too. He is a always joyful. He gives me many books (to read).
He likes listening to music. He likes to read books too. He likes ________ dish very much. He helps all the members of the family.
He loves me very much. I love my father very much. A father is like God.
The one who gives birth, the one who initiates the sacred thread ceremony, the one who gives knowledge, the one who provides food and the one who protects from fear – these five are considered to be the people who are fathers.
मेरे पिता का नाम ___________________ है। उनका जन्म ________ शहर में हुआ। उनकी आयु ___ वर्ष है।
वे एक डाॅक्टर हैं। वे रोज अस्पताल काम करने के लिए जाते हैं। वे मेरे परिवार का पालन करते हैं। वे परिवार में आनंद की वृद्धि करते हैं। वे एक संस्कारक्षम व्यक्ति हैं। वे हर दिन व्यायाम करते हैं। वे बहुत स्नेहमयी पिता हैं। वे मेरे पढ़ाई में मदद करते हैं। वे मेरे साथ उद्यान में भी खेलते हैं। वे हमेशा प्रसन्न रहते हैं। वे मुझे अनेक पुस्तकें (पढ़ने के लिए) देते हैं।
उनको गाना सुनना पसंद है। किताबें पढ़ना भी उनको पसंद है। ________ व्यंजन उनको पसंद हैं। वे परिवार के लोगों को मदद करते हैं।
वे मुझे बहुत प्यार करते हैं। मै मेरे पिता को बहुत स्नेह करता/करती हूँ । पिता देवता समान हैं।
जन्म देने वाला, उपनयन का संस्कार करने वाला, विद्या प्रदान करने वाला, अन्नदाता और भय से रक्षण करने वाला – इन पाँच व्यक्तियों को पिता कहा गया है।
Other Interesting Sections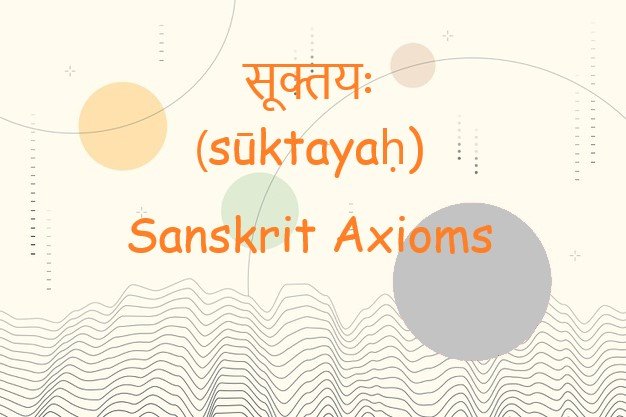 Learn about Sanskrit Axioms which is a statement or proposition which is regarded as being established, accepted, or self-evidently true.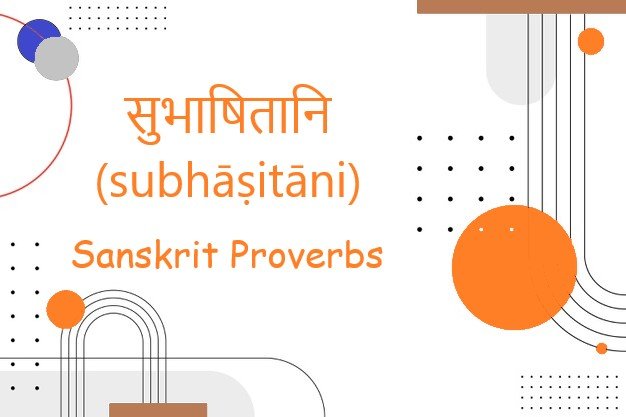 Learn about Sanskrit Proverbs which are a short, well-known saying, stating a general truth or piece of advice.
Learn about Shloka or shlokas in Sanskrit which consists of four padas of 8 syllables each, or of two half-verses of 16 syllables each.