Essay on My Mother in Sanskrit
मम माता इति विषये संस्कृते निबन्धः।
मम मातुः नाम ________ अस्ति। तस्याः जन्म  ________ नगरे अभवत्। तस्याः आयुः ________ वर्षाणि अस्ति।
सा एका चिकित्सिका अस्ति। सा एकस्मिन् चिकित्सालये कार्यम् करोति। सा मम परिवारस्य पालनं करोति। सा प्रातःकाले उत्थाय गृहकार्यं करोति। सा अस्मभ्यं स्वादिष्टं भोजनं पचति। सा माम् अध्ययनं कारयति। सा मया सह उद्याने अपि क्रीडति। सा सदा प्रसन्ना भवति। सा स्नेहमयी अस्ति।
तस्यै सङ्गीतश्रवणं रोचते। तस्यै पुस्तकपठनम् अपि रोचते। तस्याः प्रियं व्यञ्जनं "________" इति अस्ति। सा एका संस्कारक्षममहिला अस्ति। सा परिवारे आनन्दं वर्धयति। सा परिवारजनानां साहाय्यं करोति।
तया विना गृहं शून्यमिव भासते। अहं मम मातरि अतीव स्निह्यामि। न मातुः परदैवतम्।
mama mAtA iti viShaye saMskRRite nibandhaH|
mama mātuḥ nāma ________ asti। tasyāḥ janma  ________ nagare abhavat। tasyāḥ āyuḥ ________ varṣāṇi asti।
sā ekā cikitsikā asti। sā ekasmin cikitsālaye kāryam karoti। sā mama parivārasya pālanaṃ karoti। sā prātaḥkāle utthāya gṛhakāryaṃ karoti। sā asmabhyaṃ svādiṣṭaṃ bhojanaṃ pacati। sā mām adhyayanaṃ kārayati। sā mayā saha udyāne api krīḍati। sā sadā prasannā bhavati। sā snehamayī asti।
tasyai saṅgītaśravaṇaṃ rocate। tasyai pustakapaṭhanam api rocate। tasyāḥ priyaṃ vyañjanaṃ "________" iti asti। sā ekā saṃskārakṣamamahilā asti। sā parivāre ānandaṃ vardhayati। sā parivārajanānāṃ sāhāyyaṃ karoti।
tayā vinā gṛhaṃ śūnyamiva bhāsate। ahaṃ mama mātari atīva snihyāmi। na mātuḥ paradaivatam।
My mother's name is __________. She was born in ________ city. She is ________ years old.
She is a doctor. She works in a hospital. She takes care of my family. She does household work after getting up in the morning. She prepares delicious food for us. She takes my studies. She also plays with me in the garden. She is always joyful. She is very loving.
She likes to listen to music. She also likes to read books. ________ is her favourite dish. She is virtuous. She is spreads happiness in the family. She helps the family members.
Without her, the home feels empty. I love my mother very much. There is no greater divinity than a mother.
मेरी माँ का नाम _________ है। उनका जन्म _________ शहर में हुआ था। उनकी आयु _________ साल हैं।
वे डाॅक्टर हैं। वे अस्पताल में काम करती हैं। वे मेरे परिवार का ख्याल रखती हैं। वे सुबह उठकर घर के काम करती हैं। वे हमारे लिए स्वादिष्ट खाना बनाती हैं। वे मेरी पढ़ाई लेती हैं। वे मेरे साथ उद्यान में खेलती भी हैं। वे हमेशा प्रसन्न रहती हैं। वे स्नेहमयी हैं।
उनको गाना सुनना पसंद है। उनको किताबें पढ़ना भी पसंद है। उनको खाने में _________ पसंद है। वे एक संस्कारक्षम महिला हैं। वे परिवार में आनंद की वृद्धि करती हैं। वे परिवार के लोगों की मदद करती हैं।
उनके बिना घर शून्यवत लगता है। में मेरी माँ को बहुत प्यार करता / करती हूँ। माँ से बढ़कर कोई देवता नहीं है।
Other Interesting Sections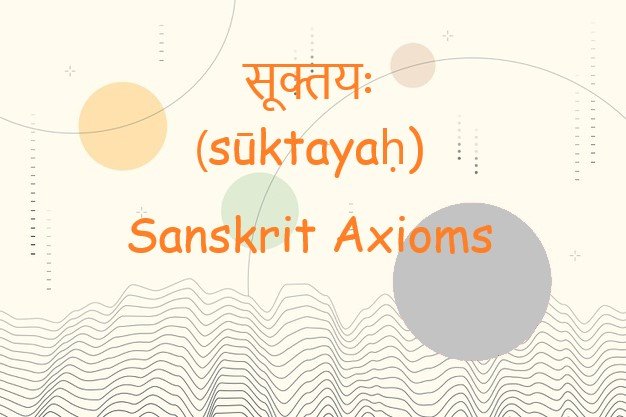 Learn about Sanskrit Axioms which is a statement or proposition which is regarded as being established, accepted, or self-evidently true.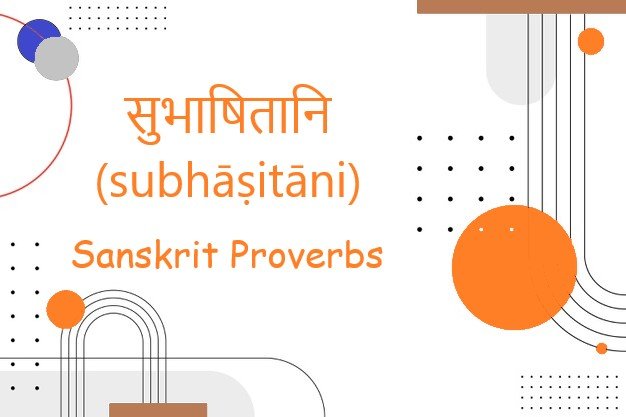 Learn about Sanskrit Proverbs which are a short, well-known saying, stating a general truth or piece of advice.
Learn about Shloka or shlokas in Sanskrit which consists of four padas of 8 syllables each, or of two half-verses of 16 syllables each.