Short Essay On Dog in Sanskrit
Video of Short Sanskrit Essay On Dog
शुनकः इति विषये संस्कृतभाषायां लघुनिबन्धः।
शुनकः पालनीयः पशुः अस्ति।
'कुक्कुरः' इति तस्य अन्यं नाम​।
सः स्नेहमयः आनन्ददायकः च अस्ति।
सः निष्ठापूर्णः पशुः अस्ति।
शुनकेन सह वयम् उद्याने क्रीडितुं शक्नुमः।
शुनकः चौरेभ्यः गृहस्य रक्षणं करोति।
शुनकस्य चत्वारः पादाः सन्ति।
तस्य द्वे नेत्रे, द्वौ कर्णौ च सन्ति।
तस्य पुच्छं वक्रम् अस्ति।
शुनकः मम प्रियः पशुः अस्ति।
śunakaḥ iti viṣaye saṃskṛtabhāṣāyāṃ laghunibandhaḥ।
śunakaḥ pālanīyaḥ paśuḥ asti।
'kukkuraḥ' iti tasya anyaṃ nāma​।
saḥ snehamayaḥ ānandadāyakaḥ ca asti।
saḥ niṣṭhāpūrṇaḥ paśuḥ asti।
śunakena saha vayam udyāne krīḍituṃ śaknumaḥ।
śunakaḥ caurebhyaḥ gṛhasya rakṣaṇaṃ karoti।
śunakasya catvāraḥ pādāḥ santi।
tasya dve netre, dvau karṇau ca santi।
tasya pucchaṃ vakram asti।
śunakaḥ mama priyaḥ paśuḥ asti।
The dog is a domestic animal.
It is also called 'Kukkura'.
It is a very loving and enthusiastic animal.
It is very loyal.
We can play with it in the garden.
The dog protects the home from any burglars.
It has four legs.
It has two eyes and two ears.
Its tail is always curved.
The dog is my favourite animal.
कुत्ता एक पालतू पशु है।
'कुक्कुर' इसका दूसरा नाम है।
यह बहुत प्यार करने वाला और उत्साही जानवर है।
यह बहुत वफ़ादार होता है।
हम इसके साथ बगीचे में खेल सकते हैं।
कुत्ता घर का चोरों से रक्षण करता है।
कुत्ते को चार पैर होते हैं।
इसकी दो आँखें और दो कान होते हैं।
इसकी पूँछ हमेशा घुमावदार होती है।
कुत्ता मेरा पसंदीदा जानवर है।
Other Interesting Sections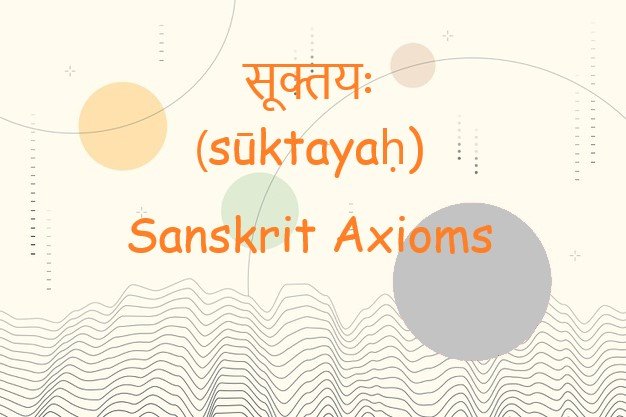 Learn about Sanskrit Axioms which is a statement or proposition which is regarded as being established, accepted, or self-evidently true.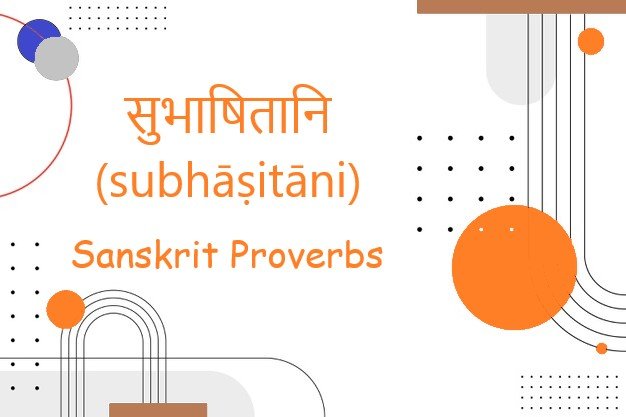 Learn about Sanskrit Proverbs which are a short, well-known saying, stating a general truth or piece of advice.
Learn about Shloka or shlokas in Sanskrit which consists of four padas of 8 syllables each, or of two half-verses of 16 syllables each.