Short Essay On Republic Day in Sanskrit
गणतन्त्रदिनम् इति विषये संस्कृतभाषायां लघुनिबन्धः।
गणतन्त्रदिनं प्रत्येकस्मिन् वर्षे जानेवारीमासस्य षड्विंशतितमे दिनाङ्के भवति।
इदं दिनं भारतदेशस्य इतिहासे अतीव महत्त्वपूर्णः अस्ति।
सर्वप्रथमं, राजधान्यां नवदेहलीनगरे ध्वजवन्दनं भवति।
अस्मिन् दिने राष्ट्रपतिः राष्ट्रम् उद्दिश्य सन्देशं ददाति।
अस्मिन् दिने नवदेहलीनगरे महान् उत्सवः आयुज्यते।
राजधान्यां सैनिकानां सञ्चलनं भवति।
राजधान्याः कर्तव्यपथि शोभायात्रा भवति।
देशस्य अन्येषु नगरेषु ग्रामेषु च ध्वजवन्दनं भवति।
एतस्मिन् दिने कार्यालयेषु विद्यालयेषु अपि ध्वजवन्दनं क्रियते।
अस्मिन् दिने विद्यालयेषु च विविधाः कार्यक्रमाः आयुज्यन्ते।
एतस्मिन् दिने सर्वत्र भारते आनन्दः, उत्साहः देशभक्तिः च दृश्यन्ते।
gaṇatantradinam iti viṣaye saṃskṛtabhāṣāyāṃ laghunibandhaḥ।
gaṇatantradinaṃ pratyekasmin varṣe jānevārīmāsasya ṣaḍviṃśatitame dināṅke bhavati।
idaṃ dinaṃ bhāratadeśasya itihāse atīva mahattvapūrṇaḥ asti।
sarvaprathamaṃ, rājadhānyāṃ navadehalīnagare dhvajavandanaṃ bhavati।
asmin dine rāṣṭrapatiḥ rāṣṭram uddiśya sandeśaṃ dadāti।
asmin dine navadehalīnagare mahān utsavaḥ āyujyate।
rājadhānyāṃ sainikānāṃ sañcalanaṃ bhavati।
rājadhānyāḥ kartavyapathi śobhāyātrā bhavati।
deśasya anyeṣu nagareṣu grāmeṣu ca dhvajavandanaṃ bhavati।
etasmin dine kāryālayeṣu vidyālayeṣu api dhvajavandanaṃ kriyate।
asmin dine vidyālayeṣu ca vividhāḥ kāryakramāḥ āyujyante।
etasmin dine sarvatra bhārate ānandaḥ, utsāhaḥ deśabhaktiḥ ca dṛśyante।
Short Essay On Republic Day
Every year, on 26 January, Republic Day is celebrated in India.
This day is very important in the history of India.
First of all, in the capital of India, New Delhi, the national flag is unfurled.
On this day, the President gives a speech addressing the whole nation.
On this day, a great festival is celebrated in New Delhi.
A parade of armed forces takes place in the capital.
A procession is also taken out on the Kartavya Path of the Capital.
Unfurling of the Flag is also done in villages and cities of India.
Unfurling of the Flag is also carried out in offices and schools.
On this day, many functions are organised in schools.
On this day, happiness, enthusiasm and patriotism can be seen everywhere in India.
गणतंत्र दिवस पर लघु निबंध
हर वर्ष २६ जनवरी को भारत में गणतंत्र दिवस मनाया जाता है।
भारत के इतिहास में इस दिन का बहुत महत्त्व है।
सबसे पहले भारत की राजधानी नई दिल्ली में ध्वजवंदन किया जाता है।
इस दिन, राष्ट्रपति पूरे देश को संबोधित करते हुए भाषण देते हैं।
इस दिन, नई दिल्ली में एक महान उत्सव मनाया जाता है।
राजधानी में सैनिकों का संचलन होता है।
राजधानी के कर्तव्यपथ पर शोभायात्रा भी निकाली जाती है।
भारत के अन्य गाँवों और शहरों में भी ध्वजवंदन किया जाता है।
कार्यालयों और विद्यालयों में भी ध्वजवंदन किया जाता है।
इस दिन विद्यालयों में अनेक समारोह आयोजित किए जाते हैं।
इस दिन भारतवर्ष में सर्वत्र आनंद, उत्साह और देशभक्ति की भावनाएँ देखी जा सकती है।
Other Interesting Sections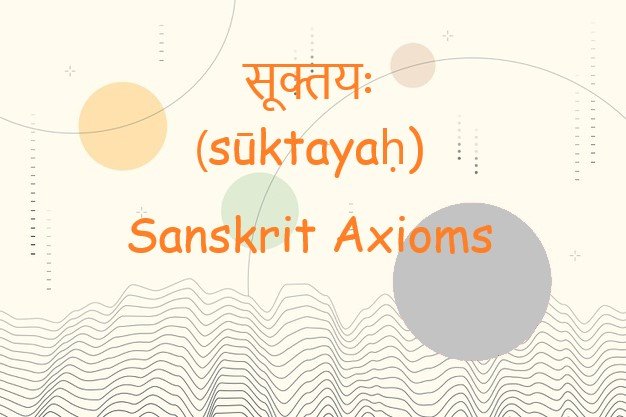 Learn about Sanskrit Axioms which is a statement or proposition which is regarded as being established, accepted, or self-evidently true.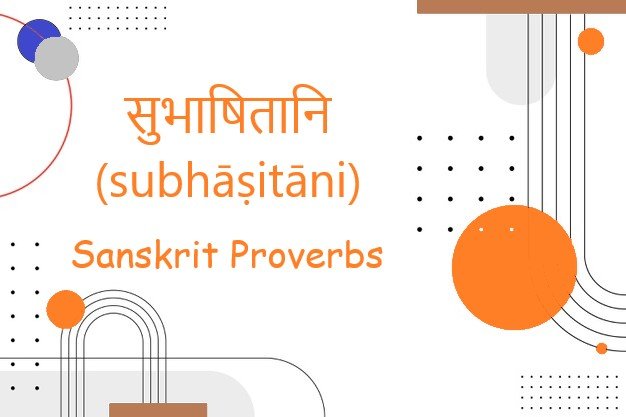 Learn about Sanskrit Proverbs which are a short, well-known saying, stating a general truth or piece of advice.
Learn about Shloka or shlokas in Sanskrit which consists of four padas of 8 syllables each, or of two half-verses of 16 syllables each.