Short Essay On Shri Ganesha in Sanskrit
Video of Short Essay on Shri Ganesha in Sanskrit
श्रीगणेशः इति विषये संस्कृतभाषायां लघुनिबन्धः।
श्रीगणेशः विद्यायाः देवः अस्ति।
तस्य पिता भगवान् शिवः (महादेवः), माता च पार्वतीदेवी स्तः।
तस्य भ्रातुः नाम कार्तिकेयः अस्ति।
तस्य वाहनं मूषकः।
छात्राः विद्यारम्भे श्रीगणेशं नमन्ति।
श्रीगणेशाय मोदकाः रोचन्ते।
श्रीगणेशस्य आननं गजस्य आननम् इव अस्ति।
अतः 'गजाननः' इति तस्य अन्यं नाम​।
गणपतिः, लम्बोदरः, विनायकः, आदीनि तस्य अन्यानि नामानि।
श्रीगणेशः मम प्रियः देवः अस्ति।
śrīgaṇeśaḥ iti viṣaye saṃskṛtabhāṣāyāṃ laghunibandhaḥ।
śrīgaṇeśaḥ vidyāyāḥ devaḥ asti।
tasya pitā bhagavān śivaḥ (mahādevaḥ), mātā ca pārvatīdevī staḥ।
tasya bhrātuḥ nāma kārtikeyaḥ asti।
tasya vāhanaṃ mūṣakaḥ।
chātrāḥ vidyārambhe śrīgaṇeśaṃ namanti।
śrīgaṇeśāya modakāḥ rocante।
śrīgaṇeśasya ānanaṃ gajasya ānanam iva asti।
ataḥ 'gajānanaḥ' iti tasya anyaṃ nāma​।
gaṇapatiḥ, lambodaraḥ, vināyakaḥ, ādīni tasya anyāni nāmāni।
śrīgaṇeśaḥ mama priyaḥ devaḥ asti।
Short Essay On Shri Ganesha
Shri Ganesha is the God of Knowledge.
Bhagwan Shiva (Mahadeva) is his father and Goddess Parvati is his mother.
His brother's name is Kartikeya.
The mouse is his vehicle.
Students pray to Shri Ganesha at the start of their studies.
Shri Ganesha likes Modak (a type of sweet) very much.
Shri Ganesha's head is like that of an elephant.
That is why he is also known as 'Gajanan'.
Ganapati, Lambodara and Vinayaka are some of his other names.
Shri Ganesha is my favourite God.
श्रीगणेश विद्या की देवता हैं।
भगवान शिव (महादेव) उनके पिता हैं और देवी पार्वती उनकी माता हैं।
उनके भाई का नाम कार्तिकेय है।
चूहा उनका वाहन है।
छात्र अपनी पढ़ाई की शुरुआत में श्रीगणेश की प्रार्थना करते हैं।
श्रीगणेश को मोदक बहुत पसंद हैं।
श्रीगणेश का मुख हाथी के मुख के समान है।
इसलिए उनका दूसरा नाम 'गजानन' है।
गणपति, लम्बोदर और विनायक उनके कुछ अन्य नाम हैं।
श्रीगणेश मेरे प्रिय देव हैं।
Other Interesting Sections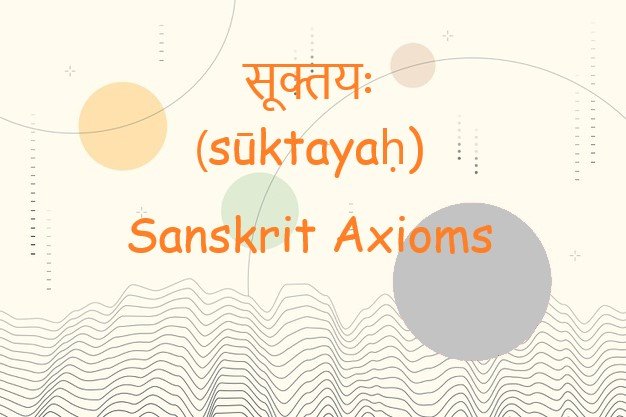 Learn about Sanskrit Axioms which is a statement or proposition which is regarded as being established, accepted, or self-evidently true.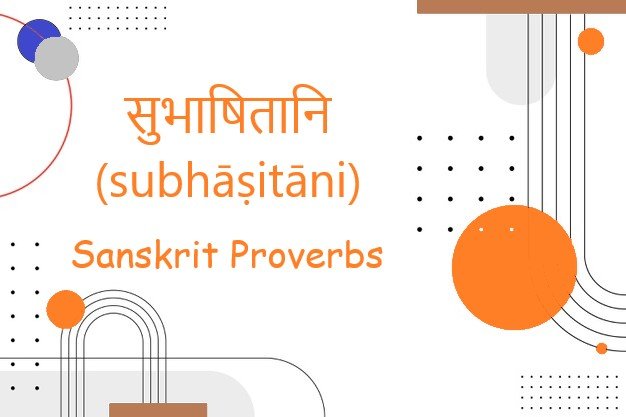 Learn about Sanskrit Proverbs which are a short, well-known saying, stating a general truth or piece of advice.
Learn about Shloka or shlokas in Sanskrit which consists of four padas of 8 syllables each, or of two half-verses of 16 syllables each.