Sanskrit Essay on Teachers Day
Video of Essay on Teachers Day in Sanskrit
शिक्षकदिनम् इति विषये संस्कृतभाषायां निबन्धः।
सितम्बरमासस्य पञ्चतमदिनाङ्के शिक्षकदिनं भवति।
इदं भारतस्य पूर्वराष्ट्रपतेः डॉ. सर्वपल्लीराधाकृष्णनमहोदयस्य जन्मदिवसः अस्ति।
अस्मिन् दिने राष्ट्रपतिः राष्ट्रपतिभवने आदर्शशिक्षकपुरस्कारान् वितरति।
शिक्षकाः अस्माकं जीवने अतीव महत्त्वपूर्णाः सन्ति।
ते अस्मान् विद्यालये अभ्यासम्, अनुशासनं जीवनमूल्यानि च पाठयन्ति।
शिक्षकाः छात्राणां भविष्यं उज्ज्वलं कर्तुं प्रयतन्ते।
राष्ट्रनिर्माणे शिक्षकाणां महत् योगदानम् अस्ति।
शिक्षकदिने विद्यालयेषु विशेषकार्यक्रमाणाम् अपि आयोजनं भवति।
शिक्षकाः छात्राः च अस्मिन् दिने उत्साहिताः आनन्दिताः च भवन्ति।
शिक्षकदिनस्य अवसरे अहं मम सर्वान् शिक्षकान् नमामि।
śikṣakadinam iti viṣaye saṃskṛtabhāṣāyāṃ nibandhaḥ।
sitambaramāsasya pañcatamadināṅke śikṣakadinaṃ bhavati।
idaṃ bhāratasya pūrvarāṣṭrapateḥ ḍaॉ. sarvapallīrādhākṛṣṇanamahodayasya janmadivasaḥ asti।
asmin dine rāṣṭrapatiḥ rāṣṭrapatibhavane ādarśaśikṣakapuraskārān vitarati।
śikṣakāḥ asmākaṃ jīvane atīva mahattvapūrṇāḥ santi।
te asmān vidyālaye abhyāsam, anuśāsanaṃ jīvanamūlyāni ca pāṭhayanti।
śikṣakāḥ chātrāṇāṃ bhaviṣyaṃ ujjvalaṃ kartuṃ prayatante।
rāṣṭranirmāṇe śikṣakāṇāṃ mahat yogadānam asti।
śikṣakadine vidyālayeṣu viśeṣakāryakramāṇām api āyojanaṃ bhavati।
śikṣakāḥ chātrāḥ ca asmin dine utsāhitāḥ ānanditāḥ ca bhavanti।
śikṣakadinasya avasare ahaṃ mama sarvān śikṣakān namāmi।
Essay On My Teachers Day - 10 Lines
Teacher's Day is celebrated on 5 September.
It is the birthday of Dr. Sarvepalli Radhakrishnan, former President of India.
The President distributes the Ideal Teacher Awards on this day at Rashtrapati Bhavan.
Teachers have an important place in our life.
Teachers teach us academics, discipline and moral values as well.
Teachers try to make the future of the students bright.
Teachers have a big contribution in nation building.
Special programs are also organized in the school on this day.
Teachers and students celebrate this day with great enthusiasm and happiness.
On the occasion of teachers day, I bow down to all my teachers.
शिक्षकदिन पर निबंध - १० पंक्तियाँ।
शिक्षक दिन 5 सितंबर को मनाया जाता है।
यह भारत के भूतपूर्व राष्ट्रपति डॉक्टर सर्वपल्ली राधाकृष्णन महोदय का जन्म दिवस है।
राष्ट्रपति भवन में राष्ट्रपति इस दिन आदर्श शिक्षक पुरस्कार वितरित करते हैं।
शिक्षक हमारे जीवन में बहुत महत्वपूर्ण हैं।
वे हमें विद्यालय में अभ्यास, अनुशासन और जीवन मूल्य सिखाते हैं।
शिक्षक छात्रों का भविष्य उज्ज्वल होने के लिए प्रयास करते हैं।
राष्ट्र निर्माण में शिक्षकों का बड़ा योगदान होता है।
विद्यालय में भी शिक्षक दिन के अवसर पर विशेष कार्यक्रम आयोजित किए जाते हैं।
इस दिन शिक्षक और छात्र बहुत उत्साहित और आनंदित होते हैं।
शिक्षक दिन के अवसर पर मैं मेरे सारे शिक्षकों को नमन करती हूँ।
Other Interesting Sections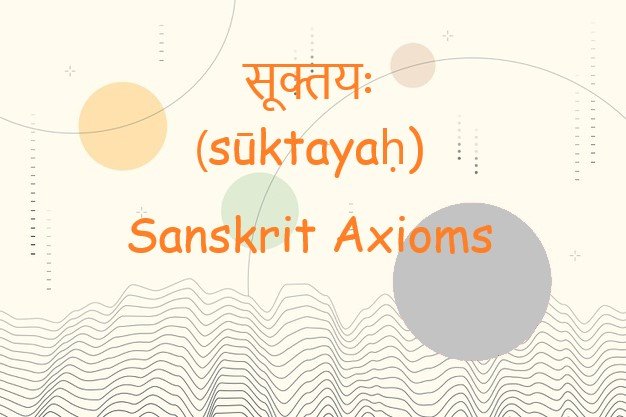 Learn about Sanskrit Axioms which is a statement or proposition which is regarded as being established, accepted, or self-evidently true.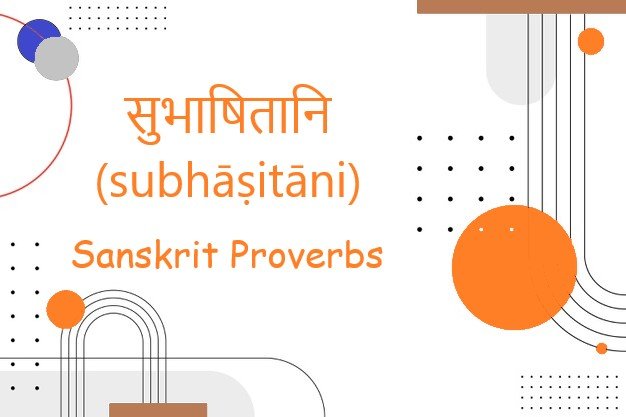 Learn about Sanskrit Proverbs which are a short, well-known saying, stating a general truth or piece of advice.
Learn about Shloka or shlokas in Sanskrit which consists of four padas of 8 syllables each, or of two half-verses of 16 syllables each.