Essay On Aryabhata in Sanskrit
Video of Essay on Aryabhata in Sanskrit
आर्यभटः इति विषये संस्कृतभाषायां लघुनिबन्धः।
आर्यभटः प्राचीनभारतस्य महान् ज्योतिषशास्त्रपण्डितः आसीत्।
सः गणितविषये अपि प्रवीणः आसीत्।
आधुनिकविज्ञाने आधुनिकगणिते अपि आर्यभटस्य योगदानम् अस्ति।
आर्यभटेन 'शून्यम्ऽ इति सङ्ख्यायाः विचारः कृतः।
तेन ग्रहणानाम् अपि कारणं दत्तं, यत् तत्र कारणं राहुः केतुः च इति दानवौ न स्तः।
सः अकथयत् यत् धरादिग्रहाः सूर्यं परितः भ्रमन्ति।
यदा च चन्द्रः धरायाः सूर्यस्य च मध्ये आगच्छति, तदा सूर्यग्रहणं भवति।
तथैव यदा धरा सूर्यस्य चन्द्रस्य च मध्ये आगच्छति, तदा चन्द्रग्रहणं भवति।
आर्यभटः तस्य विचारान् तस्य ग्रन्थे अलिखत्, यस्य नाम 'आर्यभटीयम्ऽ इति अस्ति।
आर्यभटस्य विज्ञाने महत् योगदानम् अस्ति, अतः भारतस्य प्रथमोपग्रहस्य नाम 'आर्यभटऽ इति अस्ति।
आर्यभटः सत्यमेव भारतस्य वैज्ञानिकेषु गणितज्ञेषु च अग्रगण्यः अस्ति।
āryabhaṭaḥ iti viṣaye saṃskṛtabhāṣāyāṃ laghunibandhaḥ।
āryabhaṭaḥ prācīnabhāratasya mahān jyotiṣaśāstrapaṇḍitaḥ āsīt।
saḥ gaṇitaviṣaye api pravīṇaḥ āsīt।
ādhunikavijñāne ādhunikagaṇite api āryabhaṭasya yogadānam asti।
āryabhaṭena 'śūnyam' iti saṅkhyāyāḥ vicāraḥ kṛtaḥ।
tena grahaṇānām api kāraṇaṃ dattaṃ, yat tatra kāraṇaṃ rāhuḥ ketuḥ ca iti dānavau na staḥ।
saḥ akathayat yat dharādigrahāḥ sūryaṃ paritaḥ bhramanti।
yadā ca candraḥ dharāyāḥ sūryasya ca madhye āgacchati, tadā sūryagrahaṇaṃ bhavati।
tathaiva yadā dharā sūryasya candrasya ca madhye āgacchati, tadā candragrahaṇaṃ bhavati।
āryabhaṭaḥ tasya vicārān tasya granthe alikhat, yasya nāma 'āryabhaṭīyam' iti asti।
āryabhaṭasya vijñāne mahat yogadānam asti, ataḥ bhāratasya prathamopagrahasya nāma 'āryabhaṭa' iti asti।
āryabhaṭaḥ satyameva bhāratasya vaijñānikeṣu gaṇitajñeṣu ca agragaṇyaḥ asti।
Aryabhata was a great scholar of astrology and astronomy in ancient India.
He was also very learned in mathematics.
Aryabhata has also greatly contributed to the fields of modern science and mathematics.
He also wrote about the concept of the number zero.
He also gave the reasons for the eclipses, that the demons, Rahu and Ketu do not actually cause them.
He said that the Earth and the other planets revolve around the Sun.
When the Moon comes between the Earth and the Sun, a solar eclipse occurs.
Similarly, when the Earth comes between the Sun and the Moon, a lunar eclipse occurs.
Aryabhata wrote a scripture called the 'Aryabhatiya' in which he recorded his ideas and notions.
Aryabhata has contributed greatly to science, so the first Indian satellite was named 'Aryabhata'.
Aryabhata is truly one of the pioneers of the Indian scientific and mathematical fields.
आर्यभट प्राचीन भारत में ज्योतिषशास्त्र के एक महान पंडित थे।
वे गणित में भी बहुत प्रवीण थे।
आर्यभट का आधुनिक विज्ञान और गणित के क्षेत्र में भी बहुत योगदान है।
उन्होंने 'शून्य' इस संख्या के बारे में भी विचार किया।
उन्होंने ग्रहणों के कारण भी बताए, कि वास्तव में कारण राहु और केतु ये दो राक्षस नहीं हैं।
उन्होंने कहा कि पृथ्वी तथा अन्य ग्रह सूर्य के चारों ओर चक्कर लगाते हैं।
जब पृथ्वी और सूर्य के बीच चंद्रमा आता है तब सूर्य ग्रहण होता है।
इसी तरह, जब सूर्य और चंद्रमा के बीच पृथ्वी आती है, तब चंद्र ग्रहण होता है।
आर्यभट ने अपने विचार एक ग्रंथ में लिखे हैं, जिसका नाम 'आर्यभटीय' है।
आर्यभट का विज्ञान में बहुत योगदान है, इसलिए पहले भारतीय उपग्रह का नाम 'आर्यभट' रखा गया।
आर्यभट सत्य में ही भारतीय वैज्ञानिकों और गणितज्ञों में अग्रगण्य हैं।
Other Interesting Sections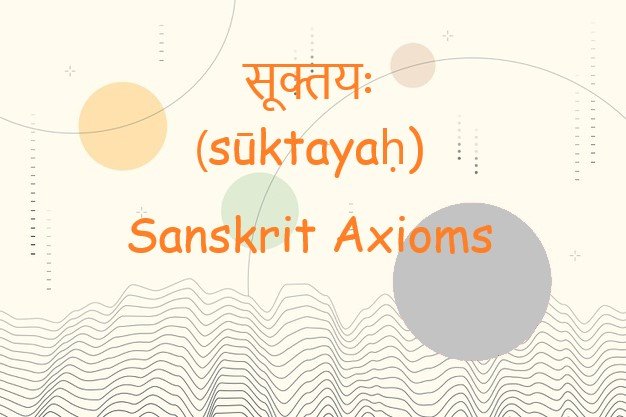 Learn about Sanskrit Axioms which is a statement or proposition which is regarded as being established, accepted, or self-evidently true.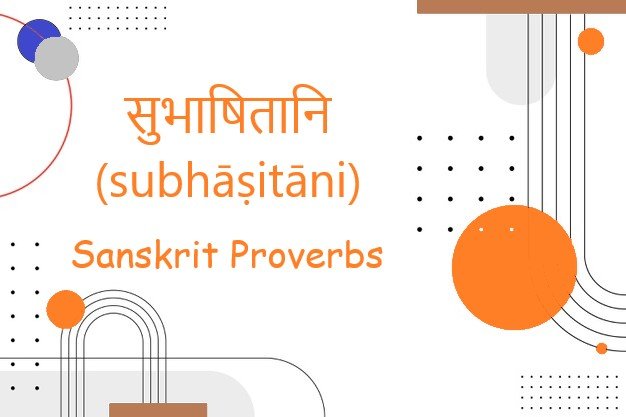 Learn about Sanskrit Proverbs which are a short, well-known saying, stating a general truth or piece of advice.
Learn about Shloka or shlokas in Sanskrit which consists of four padas of 8 syllables each, or of two half-verses of 16 syllables each.