Short Essay On Cow in Sanskrit
Video of Short Essay On Cow in Sanskrit
धेनुः इति विषये संस्कृतभाषायां लघुनिबन्धः।
धेनुः पालनीयपशुः अस्ति।
तस्याः चत्वारः पादाः सन्ति।
तस्याः पुच्छं दीर्घम् अस्ति।
तस्याः द्वे शृङ्गे स्तः।
धेनुः शाकाहारी-पशुः अस्ति।
सा तृणं धान्यं च खादति।
सा अतीव उपयुक्त-पशुः अस्ति।
सा अस्मभ्यं दुग्धं ददाति।
धेनुः अस्माकं माता इव अस्ति।
धेनुः मम प्रियपशुः अस्ति।
dhenuḥ iti viṣaye saṃskṛtabhāṣāyāṃ laghunibandhaḥ।
dhenuḥ pālanīyapaśuḥ asti।
tasyāḥ catvāraḥ pādāḥ santi।
tasyāḥ pucchaṃ dīrgham asti।
tasyāḥ dve śṛṅge staḥ।
dhenuḥ śākāhārī-paśuḥ asti।
sā tṛṇaṃ dhānyaṃ ca khādati।
sā atīva upayukta-paśuḥ asti।
sā asmabhyaṃ dugdhaṃ dadāti
dhenuḥ asmākaṃ mātā iva asti।
dhenuḥ mama priyapaśuḥ asti।
The cow is a domestic animal.
It has four legs.
Its tail is very long.
It has two horns.
The cow is a herbivore.
It eats grass and fodder.
It is a very useful animal.
It gives us milk.
We respect the cow just like a mother.
The cow is my favourite animal.
गाय एक पालतू पशु है।
उसके चार पैर होते हैं।
उसकी पूँछ लंबी होती है।
उसके दो सींग होते हैं।
गाय शाकाहारी पशु है।
वह घास और चारा खाती है।
वह एक बहुत ही उपयोगी पशु है।
वह हमें दूध देती है।
गाय हमें माँ के समान है।
गाय मेरी प्रिय पशु है।
Other Interesting Sections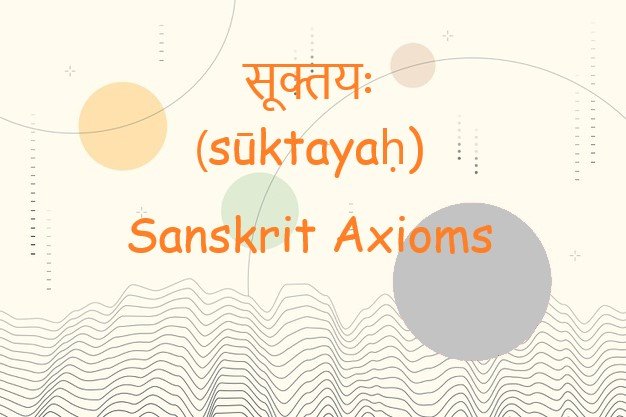 Learn about Sanskrit Axioms which is a statement or proposition which is regarded as being established, accepted, or self-evidently true.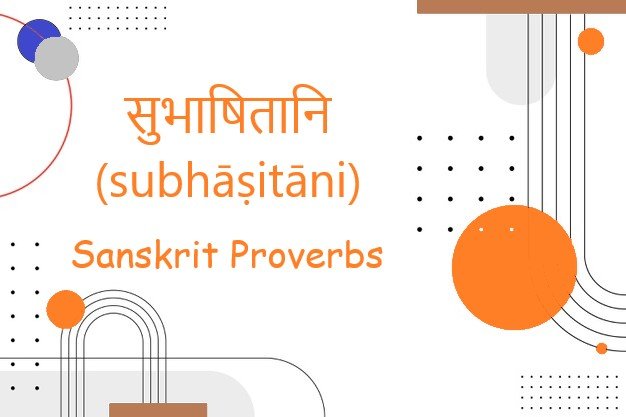 Learn about Sanskrit Proverbs which are a short, well-known saying, stating a general truth or piece of advice.
Learn about Shloka or shlokas in Sanskrit which consists of four padas of 8 syllables each, or of two half-verses of 16 syllables each.