Short Essay On Garden in Sanskrit
Video of Short Sanskrit Essay On Garden
उद्यानम् इति विषये संस्कृतभाषायां लघुनिबन्धः।
मम नगरे एकं विशालम् उद्यानम् अस्ति।
तत्र नारिकेलवृक्षाः, आम्रवृक्षाः इत्यादयः बहवः वृक्षाः सन्ति।
वृक्षेषु पक्षिणः कूजन्ति।
उद्याने बहुवर्णितानि पुष्पाणि विकसन्ति, यथा – पाटलपुष्पाणि।
तत्र प्रसन्नतापूर्णः शीतलवायुः वहति।
उद्याने एकः तडागः अपि अस्ति।
तडागे कमलपुष्पाणि विकसन्ति।
मत्स्याः हंसाः च तडागे तरन्ति।
उद्याने बालकाः क्रीडन्ति, जनाः भ्रमन्ति च।
उद्यानम् अतीव सुन्दरं प्रदूषणरहितं च अस्ति।
udyānam iti viṣaye saṃskṛtabhāṣāyāṃ laghunibandhaḥ।
mama nagare ekaṃ viśālam udyānam asti।
tatra nārikelavṛkṣāḥ, āmravṛkṣāḥ ityādayaḥ bahavaḥ vṛkṣāḥ santi।
vṛkṣeṣu pakṣiṇaḥ kūjanti।
udyāne bahuvarṇitāni puṣpāṇi vikasanti, yathā – pāṭalapuṣpāṇi।
tatra prasannatāpūrṇaḥ śītalavāyuḥ vahati।
udyāne ekaḥ taḍāgaḥ api asti।
taḍāge kamalapuṣpāṇi vikasanti।
matsyāḥ haṃsāḥ ca taḍāge taranti।
udyāne bālakāḥ krīḍanti, janāḥ bhramanti ca।
udyānam atīva sundaraṃ pradūṣaṇarahitaṃ ca asti।
There is a big garden in my city.
It has many trees such as coconut trees & mango trees.
Birds chirp on the trees.
Many colorful flowers bloom there like roses.
There is a pleasant, cool breeze flowing.
There blows a pleasant, cool breeze.
There is also a pond in the garden.
Lotus flowers bloom in the pond.
Fish and swans swim in the pond.
Children play and people walk in the garden.
The garden is very beautiful and pollution free.
मेरे शहर में एक विशाल उद्यान है।
वहाँ नारियल के पेड़ और आम के पेड़ जैसे कई पेड़ हैं।
पेड़ों पर पक्षी चहकते हैं।
उद्यान में कई रंग-बिरंगे फूल खिलते हैं, जैसे गुलाब के फूल।
वहाँ प्रसन्नतासे भरी ठंडी हवा बहती है।
उद्यान में एक तालाब भी है।
तालाब में कमल के फूल खिलते हैं।
तालाब में मछलियाँ और हंस तैरते हैं।
बच्चे उद्यान में खेलते हैं और लोग घूमते हैं।
उद्यान बहुत सुंदर और प्रदूषणमुक्त है।
Other Interesting Sections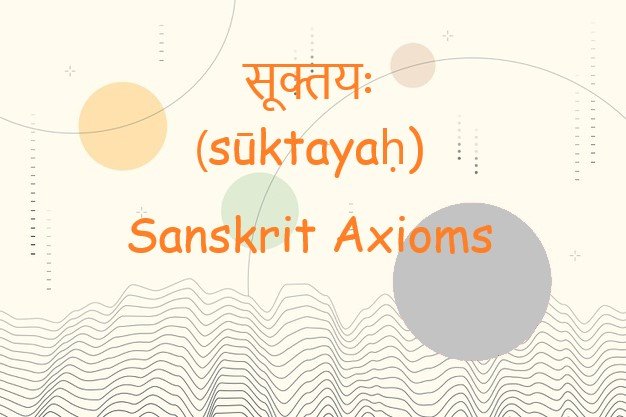 Learn about Sanskrit Axioms which is a statement or proposition which is regarded as being established, accepted, or self-evidently true.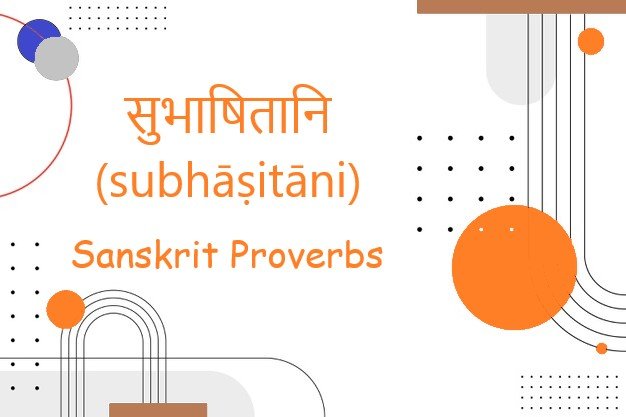 Learn about Sanskrit Proverbs which are a short, well-known saying, stating a general truth or piece of advice.
Learn about Shloka or shlokas in Sanskrit which consists of four padas of 8 syllables each, or of two half-verses of 16 syllables each.