Short Sanskrit Essay on Konark Sun Temple
कोणार्कदेवालयः इति विषये संस्कृतभाषायां लघुनिबन्धः।
कोणार्कदेवालयः ओडिशाराज्ये अस्ति।
अस्य देवालयस्य प्रमुखः देवः श्रीसूर्यः अस्ति।
राजा नरसिंहदेवः-प्रथमःअस्य देवालयस्य निर्माणम् अकरोत्।
कोणार्कदेवालयस्य आकारः रथः इव अस्ति।
देवालयस्य रथाकारे द्वादश पाषाणनिर्मितानि चक्राणि सन्ति।
देवालयरथं, सूर्यदेवस्य रथम् इव अस्ति, यत्र रथस्य सप्त महापाषाणाश्वाः सन्ति।
परन्तु अधुना देवालयस्य बहवः भागाः जीर्णाः सन्ति।
अयं देवालयः 'यूनेस्को' इति संस्थया जगत्संस्कृतिस्थानरूपेण घोषितः।
प्रतिवर्षम् अत्र नैके जनाः पर्यटनाय आगच्छन्ति।
सत्यमेव, कोणार्कदेवालयः भारतसंस्कृतेः प्रतीकम् अस्ति।
koṇārkadevālayaḥ iti viṣaye saṃskṛtabhāṣāyāṃ laghunibandhaḥ।
koṇārkadevālayaḥ oḍiśārājye asti।
asya devālayasya pramukhaḥ devaḥ śrīsūryaḥ asti।
rājā narasiṃhadevaḥ-prathamaḥasya devālayasya nirmāṇam akarot।
koṇārkadevālayasya ākāraḥ rathaḥ iva asti।
devālayasya rathākāre dvādaśa pāṣāṇanirmitāni cakrāṇi santi।
devālayarathaṃ, sūryadevasya ratham iva asti, yatra rathasya sapta mahāpāṣāṇāśvāḥ santi।
parantu adhunā devālayasya bahavaḥ bhāgāḥ jīrṇāḥ santi।
ayaṃ devālayaḥ 'yūnesko' iti saṃsthayā jagatsaṃskṛtisthānarūpeṇa ghoṣitaḥ।
prativarṣam atra naike janāḥ paryaṭanāya āgacchanti।
satyameva, koṇārkadevālayaḥ bhāratasaṃskṛteḥ pratīkam asti।
Short Essay On Konark Sun Temple
The Konark Sun Temple is situated in Odisha.
This temple is dedicated to the Sun god, Lord Surya.
This was commissioned under King Narasimhadeva I.
The Konark Sun Temple is shaped in the form of a chariot.
The chariot has twelve great stone wheels.
The temple, like the chariot of Lord Surya, was made of seven great stone horses.
However, many parts of the temple are in ruins now.
This temple has been declared a world heritage site by UNESCO.
Every year, many tourists visit this temple.
Truly, the Konark temple is a symbol of the culture of India.
कोणार्क सूर्य मंदिर पर संस्कृत में लघुनिबंध।
कोणार्क सूर्य मंदिर ओडिशा में स्थित है।
यह मंदिर भगवान सूर्य देव को समर्पित है।
इसे राजा नरसिंहदेव- प्रथम के अधीन नियुक्त किया गया था।
कोणार्क सूर्य मंदिर का आकार रथ के आकार समान है।
रथ में बारह बड़े पत्थर के पहिये हैं।
यह मंदिर, भगवान सूर्य के रथ की तरह, सात विशाल पत्थर के घोड़ों से बना है।
मंदिर के कई हिस्से अब खंडहर हो चुके हैं।
इस मंदिर को यूनेस्को द्वारा विश्व धरोहर स्थल घोषित किया गया है।
इस मंदिर में हर साल कई पर्यटक आते हैं।
सचमुच, कोणार्क मंदिर भारत की संस्कृति का प्रतीक है।
Other Interesting Sections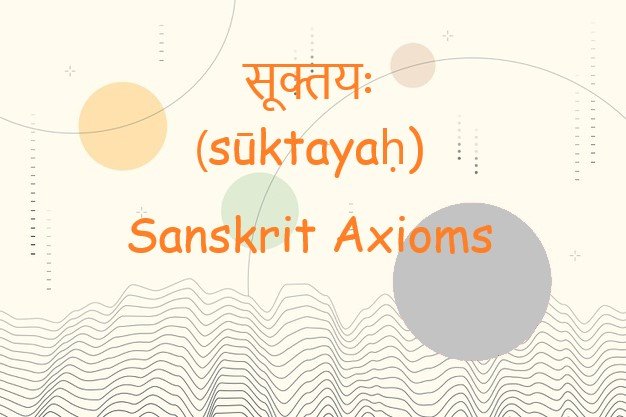 Learn about Sanskrit Axioms which is a statement or proposition which is regarded as being established, accepted, or self-evidently true.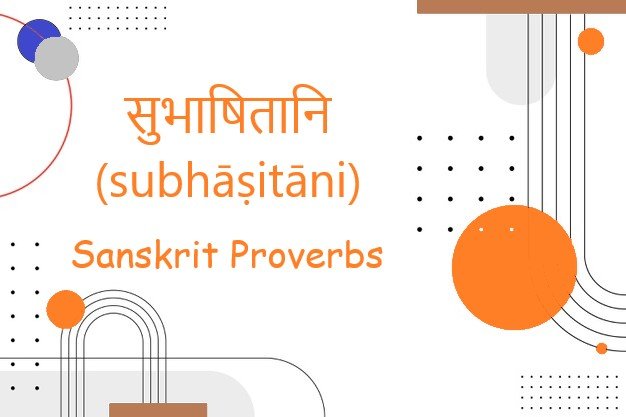 Learn about Sanskrit Proverbs which are a short, well-known saying, stating a general truth or piece of advice.
Learn about Shloka or shlokas in Sanskrit which consists of four padas of 8 syllables each, or of two half-verses of 16 syllables each.