Short Essay On My Dream of an Ideal India in Sanskrit
आदर्शभारतस्य मम स्वप्नम् इति विषये संस्कृतभाषायां लघुनिबन्धः।
भारतदेशः जगति विशालतमः लोकतन्त्रदेशः अस्ति।
भारतम् आदर्शं भवितुं मम नैकाः अपेक्षाः सन्ति।
भारतीयजनाः सर्वत्र सदैव सुखिनः भविष्यन्ति, इति मम स्वप्नम् अस्ति।
सर्वे भारतीयाः सुशिक्षिताः सुविद्यावन्तः च भविष्यन्ति, इति अहम् इच्छामि।
सर्वे योग्यकार्याणि लब्ध्वा, तेषां दारिद्र्यं च अपगमिष्यति, इति मम अपेक्षा।
अनेन भारतभूमिः सदैव सुजला सुफला च स्थास्यति।
भारतस्य पर्यटनस्थानानि अधिकसुन्दराणि भूत्वा देशात् विदेशात् च पर्यटकाः आगमिष्यन्ति, इति मम कल्पना।
भारतम् आर्थिकदृष्ट्या जगतः सर्वश्रेष्ठः देशः भवेत्, इत्यपि मम इच्छा अस्ति।
भारतेन विज्ञाने बहुः प्रगतिः कृता यथा – तृतीयं चन्द्रयानम्।
भारतम् अधिकाधिकप्रगतिं च करिष्यति, इति मम विश्वासः।
भारतस्य सैन्यम् अपि जगति शक्तिमत्तमं भविष्यति इति अहम् इच्छामि।
आदर्शभारते देवभाषा संस्कृतभाषा राष्ट्रभाषा भविष्यति, इति मम स्वप्नम् अस्ति।
ādarśabhāratasya mama svapnam iti viṣaye saṃskṛtabhāṣāyāṃ laghunibandhaḥ।
bhāratadeśaḥ jagati viśālatamaḥ lokatantradeśaḥ asti।
bhāratam ādarśaṃ bhavituṃ mama naikāḥ apekṣāḥ santi।
bhāratīyajanāḥ sarvatra sadaiva sukhinaḥ bhaviṣyanti, iti mama svapnam asti।
sarve bhāratīyāḥ suśikṣitāḥ suvidyāvantaḥ ca bhaviṣyanti, iti aham icchāmi।
sarve yogyakāryāṇi labdhvā, teṣāṃ dāridryaṃ ca apagamiṣyati, iti mama apekṣā।
anena bhāratabhūmiḥ sadaiva sujalā suphalā ca sthāsyati।
bhāratasya paryaṭanasthānāni adhikasundarāṇi bhūtvā deśāt videśāt ca paryaṭakāḥ āgamiṣyanti, iti mama kalpanā।
bhāratam ārthikadṛṣṭyā jagataḥ sarvaśreṣṭhaḥ deśaḥ bhavet, ityapi mama icchā asti।
bhāratena vijñāne bahuḥ pragatiḥ kṛtā yathā – tṛtīyaṃ candrayānam।
bhāratam adhikādhikapragatiṃ ca kariṣyati, iti mama viśvāsaḥ।
bhāratasya sainyam api jagati śaktimattamaṃ bhaviṣyati iti aham icchāmi।
ādarśabhārate devabhāṣā saṃskṛtabhāṣā rāṣṭrabhāṣā bhaviṣyati, iti mama svapnam asti।
Short Essay On My Dream of an Ideal India
India is the largest democratic country in the world.
I have many wishes for India to become a perfect country.
All Indians, everywhere and at all times, becoming content is my dream for India.
I wish that all Indians will become well-educated.
I expect that all will get good jobs and that poverty will be eradicated.
With this, India will forever remain the land of clean water and bountiful food.
I imagine that India's tourist destinations will be beautified and that tourists from both India and abroad will visit.
I wish that India shall become the most economically developed country of the world.
India has progressed a lot in the field of science, like Chandrayan-3.
I believe that India will progress rapidly from now on.
I wish that India's military power shall become the greatest in the world.
It is my dream for a perfect India that the divine language, Sanskrit, will become our national language.
आदर्श भारत का मेरा सपना पर संस्कृत में लघुनिबंध।
भारत विश्व का सबसे बड़ा लोकतांत्रिक देश है।
भारत एक आदर्श देश बने इसके लिए मेरी बहुत सारी इच्छाएँ हैं।
सभी भारतीय, हर जगह और हर समय, संतुष्ट रहे,यह भारत के लिए मेरा सपना है।
मैं कामना करता हूं कि सभी भारतीय सुशिक्षित हो जाएँ।
मुझे उम्मीद है कि सभी को अच्छी नौकरियाँ मिलेंगी और गरीबी दूर होगी।
इससे भारत सदैव स्वच्छ जल और प्रचुर भोजन की भूमि बना रहेगा।
मैं कल्पना करता हूं कि भारत के पर्यटन स्थलों का सौंदर्यीकरण होगा और देश-विदेश से पर्यटक आएँगे।
मेरी कामना है कि भारत विश्व का सबसे अधिक आर्थिक रूप से विकसित देश बने।
चंद्रयान-3 की तरह भारत ने विज्ञान के क्षेत्र में बहुत प्रगति की है।
मेरा मानना ​​है कि भारत अब तेजी से प्रगति करेगा।'
मैं कामना करता हूं कि भारत की सैन्य शक्ति दुनिया में सबसे महान बने।
आदर्श भारत के लिए मेरा स्वप्न है कि देवभाषा संस्कृत हमारी राष्ट्रभाषा बने।
Other Interesting Sections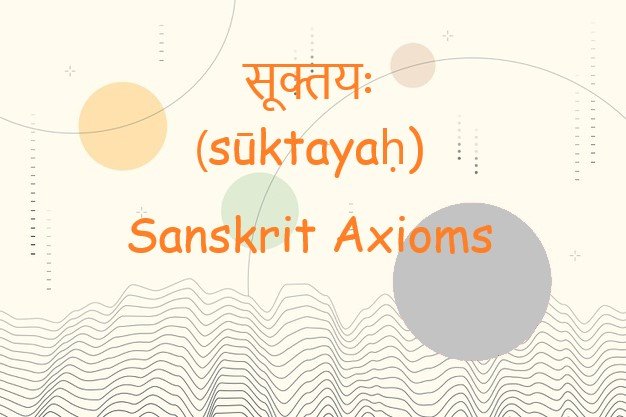 Learn about Sanskrit Axioms which is a statement or proposition which is regarded as being established, accepted, or self-evidently true.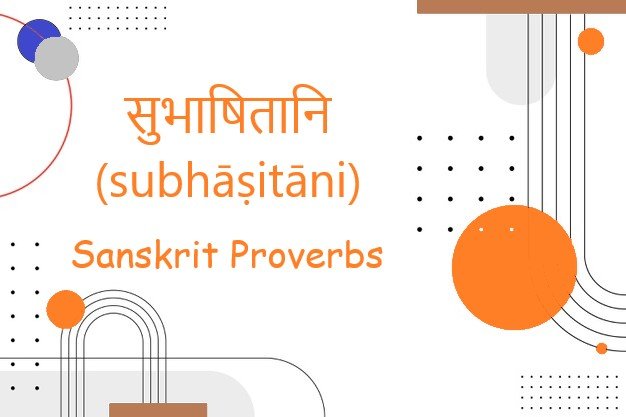 Learn about Sanskrit Proverbs which are a short, well-known saying, stating a general truth or piece of advice.
Learn about Shloka or shlokas in Sanskrit which consists of four padas of 8 syllables each, or of two half-verses of 16 syllables each.