Short Essay on Savitribai Phule in Sanskrit
सावित्रीबाईफुलेमहोदया इति विषये संस्कृते लघुनिबन्धः।
सावित्रीबाईफुलेमहोदया महाराष्ट्रस्य प्रथमा महिला शिक्षिका आसीत्।
तस्याः जन्म जनवरीमासस्य तृतीयदिने १८३१ इति वर्षे महाराष्ट्रराज्यस्य 'नायगाँव' इति स्थाने अभवत्।
तस्याः माता लक्ष्मीबाईमहोदया पिता च खण्डोजीमहोदयः।
सा ज्योतिबाफुलेमहोदयस्य पत्नी।
ज्योतिबाफुलेमहोदयः स्त्रीशिक्षायाः प्रबलः समर्थकः आसीत्।
सावित्रीबाईमहोदया शिक्षणं गृहीतवती, सा आङ्ग्लभाषायाम् अपि अध्ययनं कृतवती।
'१८४८' इति वर्षे पुण्यनगरे सावित्रीबाईमहोदया ज्योतिबामहोदयेन सह कन्याभ्यः प्रदेशस्य प्रथमं विद्यालयम् आरभत।
सा मनुष्याणां समानतायाः स्वतन्त्रतायाः च पक्षस्य सर्वदा समर्थनम् अकरोत्।
सावित्रीबाईमहोदया महिलानां विधवानां च सहायतायै संस्थाः अस्थापयत्।
सा दुर्भिक्षकाले प्लेगकाले च पीडितजनानां सहाय्यम् अकरोत्।
तस्मिन् एव रोगप्रसारकाले सावित्रीबाई महोदया स्वयम् असाध्यरोगेण ग्रस्ता १८९७ इति वर्षे दिवङ्गता।
sāvitrībāīphulemahodayā iti viṣaye saṃskṛte laghunibandhaḥ।
sāvitrībāīphulemahodayā mahārāṣṭrasya prathamā mahilā śikṣikā āsīt।
tasyāḥ janma janavarīmāsasya tṛtīyadine 1831 iti varṣe mahārāṣṭrarājyasya 'nāyagā~va' iti sthāne abhavat।
tasyāḥ mātā lakṣmībāīmahodayā pitā ca khaṇḍojīmahodayaḥ।
sā jyotibāphulemahodayasya patnī।
jyotibāphulemahodayaḥ strīśikṣāyāḥ prabalaḥ samarthakaḥ āsīt।
sāvitrībāīmahodayā śikṣaṇaṃ gṛhītavatī, sā āṅglabhāṣāyām api adhyayanaṃ kṛtavatī।
'1848' iti varṣe puṇyanagare sāvitrībāīmahodayā jyotibāmahodayena saha kanyābhyaḥ pradeśasya prathamaṃ vidyālayam ārabhata।
sā manuṣyāṇāṃ samānatāyāḥ svatantratāyāḥ ca pakṣasya sarvadā samarthanam akarot।
sāvitrībāīmahodayā mahilānāṃ vidhavānāṃ ca sahāyatāyai saṃsthāḥ asthāpayat।
sā durbhikṣakāle plegakāle ca pīḍitajanānāṃ sahāyyam akarot।
tasmin eva rogaprasārakāle sāvitrībāī mahodayā svayam asādhyarogeṇa grastā 1897 iti varṣe divaṅgatā।
Short Essay on Savitribai Phule
Savitribai Phule was the first female teacher in Maharashtra.
She was born on 3 January 1831 in Naigaon in Maharashtra.
Her mother was Lakshmibai and her father was Khandoji.
She was the wife of Jyotiba Phule.
Jyotiba Phule was a great supporter of education for women.
Savitribai was able to get an education and even learned English.
Savitribai started the first school for girls in the region in 1848 with Jyotiba Phule.
She always supported the equality and self-sustenance of all humans.
Savitribai also founded many organisations for the upliftment of women and widows.
She also helped people during droughts and the plague.
In that time itself, Savitribai passed away in 1897 due to the incurable disease.
सावित्रीबाई फुले पर लघु निबंध
सावित्रीबाई फुले महाराष्ट्र की पहली महिला शिक्षिका थीं।
उनका जन्म 3 जनवरी 1831 को महाराष्ट्र के नायगाँव में हुआ था।
उनकी माँ लक्ष्मीबाई थीं और उनके पिता खंडोजी थे।
वे ज्योतिबा फुले की पत्नी थीं।
ज्योतिबा फुले महिलाओं की शिक्षा के प्रबल समर्थक थे।
सावित्रीबाई ने शिक्षा प्राप्त की और अंग्रेजी भी सीखी।
सावित्रीबाई ने 1848 में ज्योतिबा फुले के साथ प्रदेश में लड़कियों के लिए पहला विद्यालय शुरू किया।
उन्होंने हमेशा सभी मनुष्यों की समानता और स्वतंत्रता का समर्थन किया।
सावित्रीबाई ने महिलाओं और विधवाओं के सहायता के लिए कई संगठनों को भी स्थापित किया।
उन्होंने सूखे और प्लेग के समय भी लोगों की मदद की।
उसी समय 1897 में असाध्य रोग से सावित्रीबाई का स्वर्गवास हो गया।
Other Interesting Sections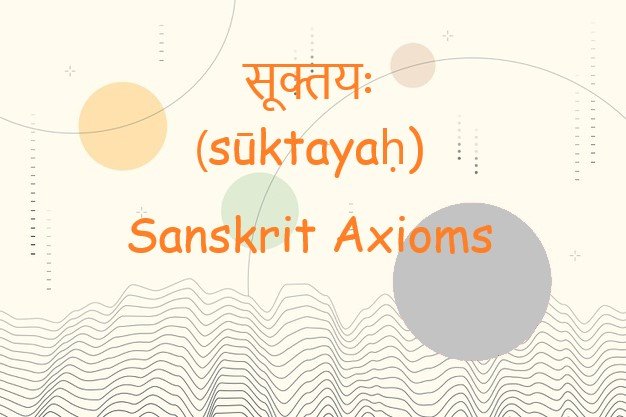 Learn about Sanskrit Axioms which is a statement or proposition which is regarded as being established, accepted, or self-evidently true.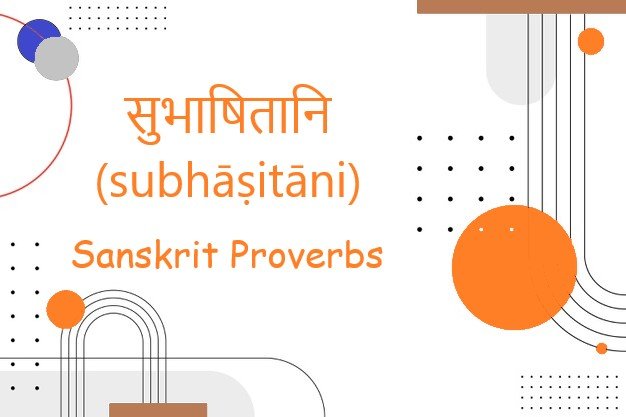 Learn about Sanskrit Proverbs which are a short, well-known saying, stating a general truth or piece of advice.
Learn about Shloka or shlokas in Sanskrit which consists of four padas of 8 syllables each, or of two half-verses of 16 syllables each.