Essay on My Daily Routine in Sanskrit
मम नाम ___। अहं ___कक्षायां पठामि।
अहं प्रतिदिनं प्रातः सार्धषड्वादने उत्तिष्ठामि। उत्थाय अहं दन्तान् मार्जयामि। अस्मात् अनन्तरम् अहं स्नानं करोमि। स्नात्वा अहं विद्यालयस्य गणवेशं धारयामि। अनन्तरम् अहं देवगृहं गच्छामि। तत्र अहं देवान् प्रार्थये। अहं प्रतिदिनं श्लोकान् अपि कथयामि। अनन्तरम् अहम् अल्पाहारं करोमि।
अस्मात् अनन्तरम् अहं बसयानाय बहिः तिष्ठामि। बसयानम् आगत्य अहं मम मित्रैः सह विद्यालयं गच्छामि। विद्यालये वयं विविधान् विषयान् पठामः। त्रिवादने अहं गृहं प्रत्यागच्छामि।
गृहम् आगत्य अहं प्रथमं हस्तपादप्रक्षालनं करोमि। अनन्तरम् अहं अल्पाहारं करोमि। तत्पश्चात् अहम् अभ्यासकार्यं समापयामि।
सायङ्काले अहं मित्रैः सह क्रीडामि। क्रीडित्वा अहं गृहम् आगत्य दूरदर्शनं पश्यामि। भोजयित्वा अहं पुनः दन्तान् मार्जयामि। अन्ते अहं दशवादने स्वपिमि।
mama nāma ___। ahaṃ ___kakṣāyāṃ paṭhāmi।
ahaṃ pratidinaṃ prātaḥ sārdhaṣaḍvādane uttiṣṭhāmi। utthāya ahaṃ dantān mārjayāmi। asmāt anantaram ahaṃ snānaṃ karomi। snātvā ahaṃ vidyālayasya gaṇaveśaṃ dhārayāmi। anantaram ahaṃ devagṛhaṃ gacchāmi। tatra ahaṃ devān prārthaye। ahaṃ pratidinaṃ ślokān api kathayāmi। anantaram aham alpāhāraṃ karomi।
asmāt anantaram ahaṃ basayānāya bahiḥ tiṣṭhāmi। basayānam āgatya ahaṃ mama mitraiḥ saha vidyālayaṃ gacchāmi। vidyālaye vayaṃ vividhān viṣayān paṭhāmaḥ। trivādane ahaṃ gṛhaṃ pratyāgacchāmi।
gṛham āgatya ahaṃ prathamaṃ hastapādaprakṣālanaṃ karomi। anantaram ahaṃ alpāhāraṃ karomi। tatpaścāt aham abhyāsakāryaṃ samāpayāmi।
sāyaṅkāle ahaṃ mitraiḥ saha krīḍāmi। krīḍitvā ahaṃ gṛham āgatya dūradarśanaṃ paśyāmi। bhojayitvā ahaṃ punaḥ dantān mārjayāmi। ante ahaṃ daśavādane svapimi।
Essay on My Daily Routine
My name is ___. I study in ___ grade.
I wake everyday at 6:30 in the morning. I brush my teeth after waking up. After this, I take a bath. After bathing, I put on my school uniform. After that, I go to the Devagriha (Small temple within each house). There, I pray to the Gods. I also say many shlokas everyday. After this, I have breakfast.
After having breakfast, I wait for the school bus outside. After it arrives, I go to school with my friends. We learn various subjects in school. I return home at around 3 o' clock.
After coming home, I first wash my hands and feet. Then, I have snacks. After having them, I finish all my homework.
I play with my friends in the evening. After playing, I come home and watch the Television. After having dinner, I brush my teeth once more. In the end, I sleep at around 10 o' clock.
मेरा नाम ___ है। मैं ___ कक्षा में पढ़ता/पढ़ती हूँ।
मैं रोज सुबह ६:३० बजे उठता/उठती हूँ। उठने के बाद मै दाँत ब्रश करता/करती हूँ। इसके बाद मैं स्नान करता/करती हूँ। नहाने के बाद मैं विद्यालय की वर्दी पहनता/पहनती हूँ। उसके बाद, मैं देवगृह (प्रत्येक घर के भीतर छोटा मंदिर) जाता/जाती हूँ। वहाँ मैं देवताओं से प्रार्थना करता/करती हूँ। मैं रोज श्लोक भी कहता/कहती हूँ। इसके बाद मैं नाश्ता करता/करती हूँ।
नाश्ता करने के बाद मैं बाहर स्कूल बस का इंतजार करता/करती हूँ। वह आने के बाद मैं अपने दोस्तों के साथ स्कूल जाता/जाती हूँ। हम विद्यालय में विभिन्न विषय सीखते हैं। मैं लगभग तीन बजे घर लौटता/लौटती हूँ।
घर आने के बाद सबसे पहले मैं हाथ-पैर धोता/धोती हूँ। इसके बाद मैं नाश्ता करता/करती हूँ। उसके के बाद, मैं अपना अभ्यासकार्य समाप्त करता/करती हूँ।
मैं शाम को अपने दोस्तों के साथ खेलता/खेलती हूँ। खेलने के बाद मैं घर आकर टेलीविजन देखता/देखती हूँ। रात का खाना खाने के बाद, मैं एक बार फिर अपने दाँत ब्रश करता/करती हूँ। मैं लगभग १० बजे सोता/सोती हूँ।
Other Interesting Sections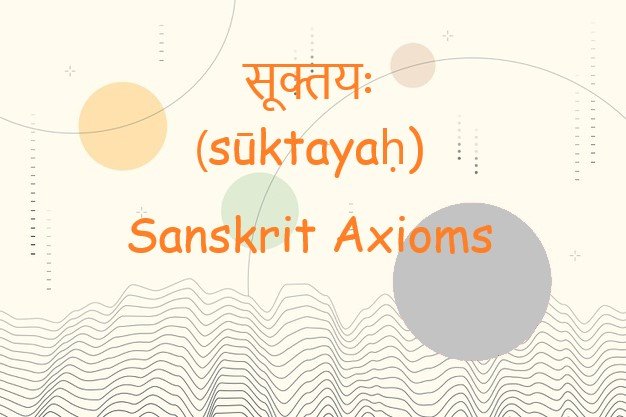 Learn about Sanskrit Axioms which is a statement or proposition which is regarded as being established, accepted, or self-evidently true.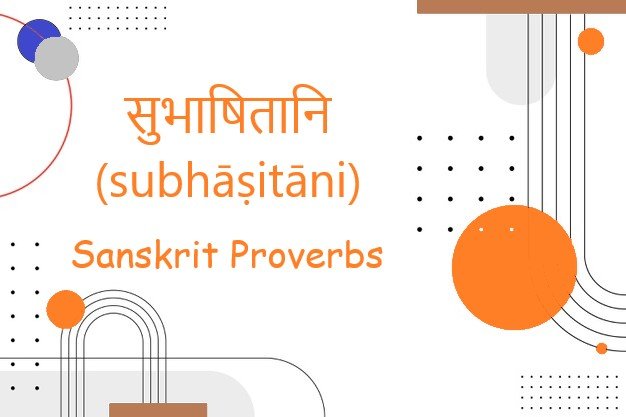 Learn about Sanskrit Proverbs which are a short, well-known saying, stating a general truth or piece of advice.
Learn about Shloka or shlokas in Sanskrit which consists of four padas of 8 syllables each, or of two half-verses of 16 syllables each.