Short Essay On My Daily Routine in Sanskrit
मम नाम ___ अस्ति।
अहं ___कक्षायां पठामि।
अहं प्रातःकाले ___वादने उत्तिष्ठामि।
अनन्तरम् अहं दन्तान् मार्जयामि।
अनन्तरम् अहं स्नातुं गच्छामि।
स्नात्वा अहं देवान्, मातरं पितरं च नमामि।
अनन्तरम् अल्पाहारं कृत्वा अहं पाठशालां गच्छामि।
विद्यालये विविधान् विषयान् पठित्वा अहं गृहम् आगच्छामि।
सायङ्काले अभ्यासं कृत्वा अहं मम मित्रैः सह क्रीडितुं गच्छामि।
रात्र्याम् अहं भोजयित्वा स्वपिमि।
mama nāma ___ asti।
ahaṃ ___kakṣāyāṃ paṭhāmi।
ahaṃ prātaḥkāle ___vādane uttiṣṭhāmi।
anantaram ahaṃ dantān mārjayāmi।
anantaram ahaṃ snātuṃ gacchāmi।
snātvā ahaṃ devān, mātaraṃ pitaraṃ ca namāmi।
anantaram alpāhāraṃ kṛtvā ahaṃ pāṭhaśālāṃ gacchāmi।
vidyālaye vividhān viṣayān paṭhitvā ahaṃ gṛham āgacchāmi।
sāyaṅkāle abhyāsaṃ kṛtvā ahaṃ mama mitraiḥ saha krīḍituṃ gacchāmi।
rātryām ahaṃ bhojayitvā svapimi।
Short Essay On My Daily Routine
My name is ___.
I study in ___ grade.
I get up at ___ o'clock in the morning.
After that, I brush my teeth.
Then, I take a bath.
After bathing, I seek the blessings of the Gods, my mother and my father.
After that, I have my breakfast and go to school.
After studying different subjects in school, I come back home.
After I finish my homework, I go to play with my friends.
After dinner, I go to sleep.
मेरी दिनचर्या पर लघुनिबंध
मेरा नाम ___ है।
मैं ___ कक्षा में पढ़ता/पढ़ती हूँ।
मैं सुबह ___ बजे उठता/उठती हूँ।
उसके बाद मैं दाँत साँफ करता/ करती हूँ।
उसके बाद मैं स्नान करता/करती हूँ।
स्नान के बाद मैं ईश्वर, माता और पिता को नमस्कार करता/करती हूँ।
उसके बाद नाश्ता करके, मैं पाठशाला जाता/जाती हूँ।
विद्यालय में अनेक विषयों का अभ्यास करके मैं घर आता/आती हूँ।
शाम को गृह-अभ्यास करने के बाद मैं मित्रों के साथ खेलता/खेलती हूँ।
रात का भोजन करके मैं सो जाता/जाती हूँ।
Other Interesting Sections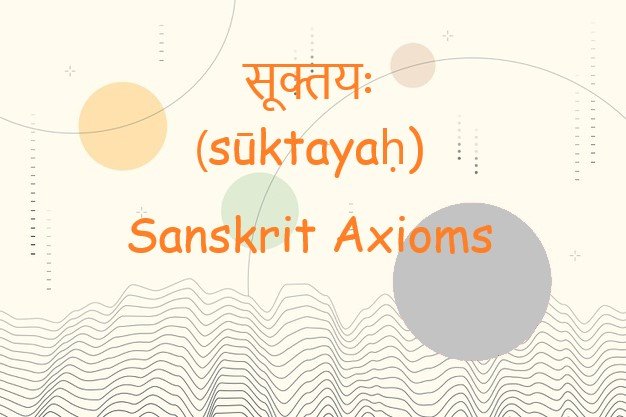 Learn about Sanskrit Axioms which is a statement or proposition which is regarded as being established, accepted, or self-evidently true.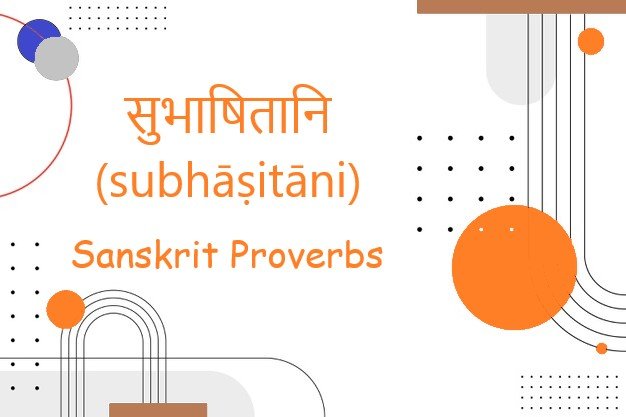 Learn about Sanskrit Proverbs which are a short, well-known saying, stating a general truth or piece of advice.
Learn about Shloka or shlokas in Sanskrit which consists of four padas of 8 syllables each, or of two half-verses of 16 syllables each.